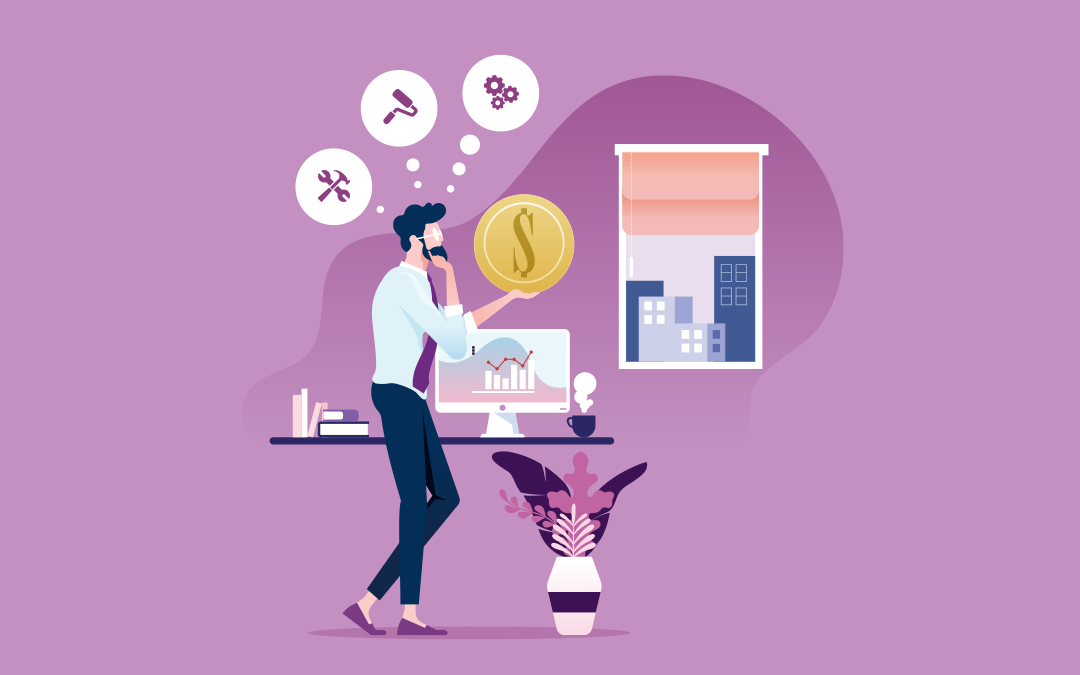 How to Launch Your Handyman App on a Budget: A Step-by-Step Guide
Discover how you can launch your handyman app within your budget!
The rise of mobile apps has revolutionized industries worldwide and the on-demand handyman sector is no exception. These convenient applications have become invaluable tools for people everywhere, offering immediate access to skilled professionals. As numerous companies have already capitalized on this market, and many others are considering doing so, it's essential to understand the key steps involved in creating a successful handyman app like Uber within your budget. This blog will provide you with a comprehensive Handyman app development guide to navigate this process effectively.
Driving forces behind the growth of on-demand handyman services
The growth of on-demand handyman services can be attributed to several driving forces that have reshaped the way people seek and avail home repair and maintenance. Let's explore the key driving forces behind this expansion:
⭐In today's tech-driven world, on-demand handyman services offer a convenient solution, connecting users with skilled professionals for their specific needs. With a few taps on a mobile app, customers can easily book a handyman, eliminating the hassle of searching for individual service providers.
⭐Traditional methods of finding a handyman often involve lengthy phone calls, scheduling conflicts, and waiting for the right professional to be available. On-demand handyman apps streamline the process, connecting users with available experts at their preferred time. This time-saving aspect applies to busy individuals who prefer efficient solutions.
⭐These handyman platforms offer a wide range of services, covering various home repair, maintenance, and improvement needs. From plumbing and electrical work to painting and furniture assembly, these platforms provide a one-stop solution for multiple handyman tasks. This comprehensive service approach appeals to customers seeking convenience and versatility.
⭐On-demand apps usually facilitate cashless transactions through secure digital payment methods. This eliminates the inconvenience of handling cash and allows for transparent pricing.
⭐Users can review and compare prices, select services based on their budget, and receive digital invoices for easy record-keeping.
⭐The widespread adoption of smartphones has significantly contributed to the growth of on-demand handyman services. With the majority of the population owning a smartphone, these apps have become easily accessible to a vast customer base. This accessibility has created new opportunities for service providers and propelled the industry's expansion.
Methods involved in building an app for your handyman business
When it comes to app development, there are typically two methods to consider. The first method involves building your application from the ground up, while the second method entails purchasing a pre-built solution from an app development company.
Developing an app from scratch involves several crucial factors to consider, such as assembling a dedicated development team, engaging testers, and deciding on the platform (Android or iOS), as well as selecting the appropriate technology stack. However, it's important to note that this approach is not typically considered a cost-effective solution, as it can be quite expensive and requires meticulous attention to various elements in order to create a successful handyman app.
In order to provide a more efficient and budget-friendly solution for building your handyman app, it is advisable to explore ready-made solutions specifically designed for this purpose. These solutions come with pre-built features and functionalities, allowing for quicker development and deployment. you can significantly reduce costs, save time, and still achieve a high-quality app that meets your requirements.
While developing an app from scratch can be a viable option, it may not always align with the constraints of working within a limited budget. Moreover, the process can be time-consuming compared to a ready-made solution.
Let's now delve into the realm of ready-made solutions, understanding their requirements, and exploring how you can select the optimal solution that suits your needs within your budget.
Criteria for Choosing a Ready-made Handyman Solution:
Use this checklist confidently and choose the perfect ready-made solution for your handyman app.
✔️Customization: Evaluate the extent to which the ready-made solution allows you to personalize and adapt it according to your branding preferences and desired user experience.
✔️Scalability: Prioritize scalability in the solution you select, so that you can future-proof your handyman app, ensuring it can adapt, grow and meet the evolving needs of your business and users.
✔️User experience: Make sure that the solution provides a seamless and intuitive user experience for both customers and service providers.
✔️Features: The key to a successful handyman app lies in its features, which play a vital role in ensuring user convenience. When considering a ready-made solution, it is crucial to thoroughly evaluate its features and functionalities to ensure they align with your specific requirements.
So we talked about features, right? Then it is important to draw down those important features.
Features to check!
Your app should prioritize delivering a seamless and convenient experience for users. Carefully assess whether the ready-made solution offers features that simplify the booking process, facilitate smooth communication with service providers, provide transparent pricing information, and enable secure payment options.
Multiple payment options: Offering multiple payment options allows users to choose the method that suits them best. Some users prefer to pay with credit or debit cards, while others may prefer digital wallets or mobile payment solutions. By providing a range of payment modes, you cater to diverse user preferences, enhancing convenience and satisfaction.
Manage services: The service management feature allows handyman service providers to efficiently manage their offered services. They can create and update their service listings, specify service details, set availability schedules, and manage job requests.
Payouts: The payout management feature enables service providers to set up and manage their payment preferences. They can securely link their bank accounts, digital wallets, or other payment methods to receive their earnings.
Ratings and reviews: This feature enables both service providers and users to rate their experience with each other, expressing their satisfaction or feedback.
Site setting: Site settings allow the admin to customize and configure various aspects of the Handyman app. They can manage general settings such as app branding, notifications, language preferences, payment gateways, and other essential configurations.
Fare Management: The fare management feature in the admin panel of a Handyman app allows administrators to set and adjust pricing parameters for different services.
Manage Users: The manage users feature enables administrators to oversee and control user accounts within the Handyman app.
Launching your handyman app within your budget!
If you're seeking to launch your handyman app while keeping costs under control, your search ends here! We designed a TaskRabbit clone for you! As said, opting for a ready-made solution is not only cost-effective but also ensures that your app meets your specific requirements. With our affordable offerings, you can transform your app idea into a fully functional reality while staying within your budget. Don't compromise on quality or functionality - let us help you achieve your app goals without breaking the bank.
Here's how we make it possible:
Streamlined development process: Our experienced team follows an efficient development process focusing on delivering a high-quality app within your budgetary constraints.
Readymade components: With our pre-built components and modules, we can accelerate the development process without compromising on quality.
100% customization: We understand that every budget is unique. Our team works closely with you to determine the essential features and functionalities for your handyman app and customize it accordingly.
Scalability: We design your app with scalability in mind. As your business expands, your app can easily accommodate new features and handle increased user demands.
Transparent pricing: We believe in clear and transparent pricing, ensuring that you have a comprehensive understanding of the costs involved at every stage of the development process.
Ongoing support: Our commitment doesn't end with the launch of your app. We provide continuous support and maintenance, ensuring that your handyman app operates smoothly and efficiently.
Don't let budget constraints hold you back from launching your handyman app. Join us and turn your vision into reality. Contact us today to discuss your project and start your app development journey.
Create your Handyman app with us!
---