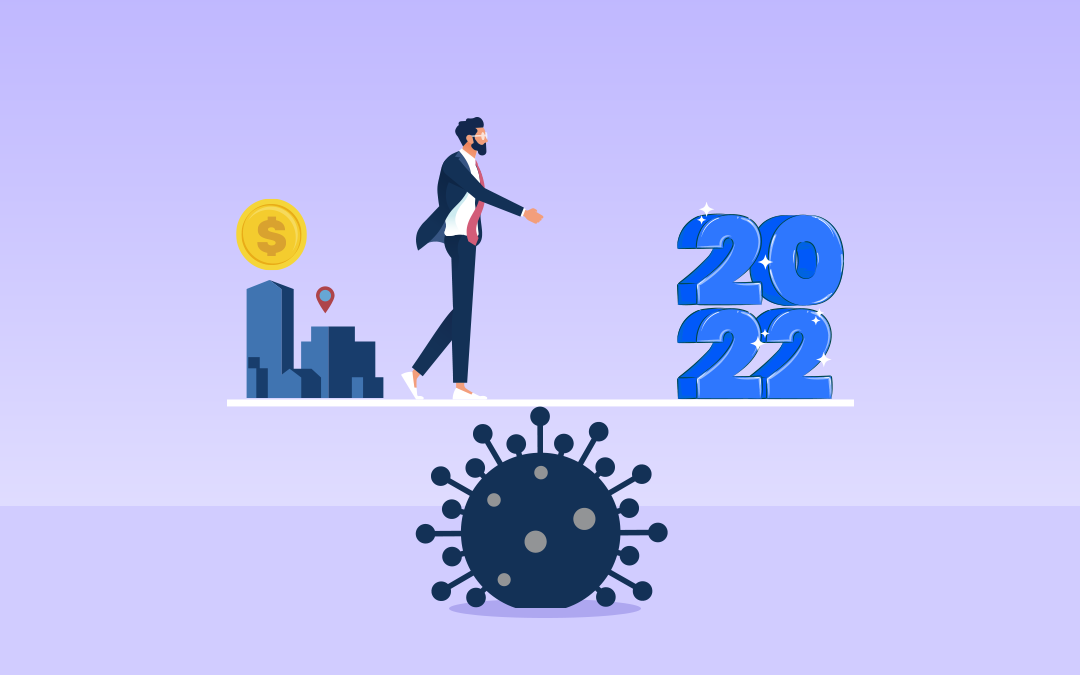 How small businesses can bounce back from COVID-19 & move stronger in to 2022?
With a new year ahead, let's look for new opportunities to reflect on our mistakes, which will help us learn & grow. Read this short yet informative blog on small business strategies to implement in 2022!
These past two years have been a disruption in all the major industries. Small businesses have struggled to keep up with the pandemic situation and the customer's fears.
Let's say enough is enough in 2022 - get armed and prepped for the year. In this blog, we have discussed a three-step strategy that is practical for any small business owner to heal and grow your business.
Jump in to know more!
Three-step plan to use as a small business owner to grow in 2022
These are the crucial steps to follow as an entrepreneur to energize your business and your prospects next year.
Step 1: Reflect
The concept of "Reflect" helps you understand the position of your business and analyze your position in the market.
These are the few questions to ask yourself when you are in the reflecting stage of the recuperating process.
What strategies have worked for your business?
What are the success rate and the failure rate of those strategies?
What did I miss this time with the particular strategy?
What did I learn from the COVID situation and what needs to be changed?
How did these strategies impact my team?
How far have these strategies impacted my competitors?
These questions help you get your ducks in a row when it comes to learning about your business difficulties during tough times.
And more importantly, these queries are directly proportional to your perspective of where you stand in the market with your product & services.
A wonderful TED talk on 'Road to Recovery' and, we would like to share with you!
Step 2: Restart
The "restart" part of the business healing process will assist you with coming up with strategies to implement now.
Ask this set of questions before coming up with the plan to execute for the upcoming year.
Checklist on needed resources to kick-start your business.
How to present my products & services - physical or online?
Should I increase my team size?
What are the COVID restrictions when it comes to my industry and how far must I prepare to tackle it?
What precautions should I take for my business if there is a lockdown again?
These questions help you to reorganize your supply chain: products, services, support, and human resources.
Step 3: Revitalize
Revitalizing your business after COVID involves a certain set of questions and answers to organize your stability and growth in the next business year.
Let's get to know these queries;
What new opportunities did COVID reveal for my business?
How did my competitors in the industry prepare themselves for this revitalizing journey?
Should I consider multiplying my revenue stream to stabilize my business?
How should I optimize the supply chain to cover future calamities?
These queries will help you become a wholesome and futuristic entrepreneur. It'll assist you in deciding the workforce necessities and give you learnings to use digital assets and tools to optimize your online presence.
Conclusion
If you are one of the business owners to struggled during COVID then this set of questions will be a guide to walk you through next year.
Let's join hands together to slowly cross these tough times and fly out victorious.
---
Let's connect with us!
---