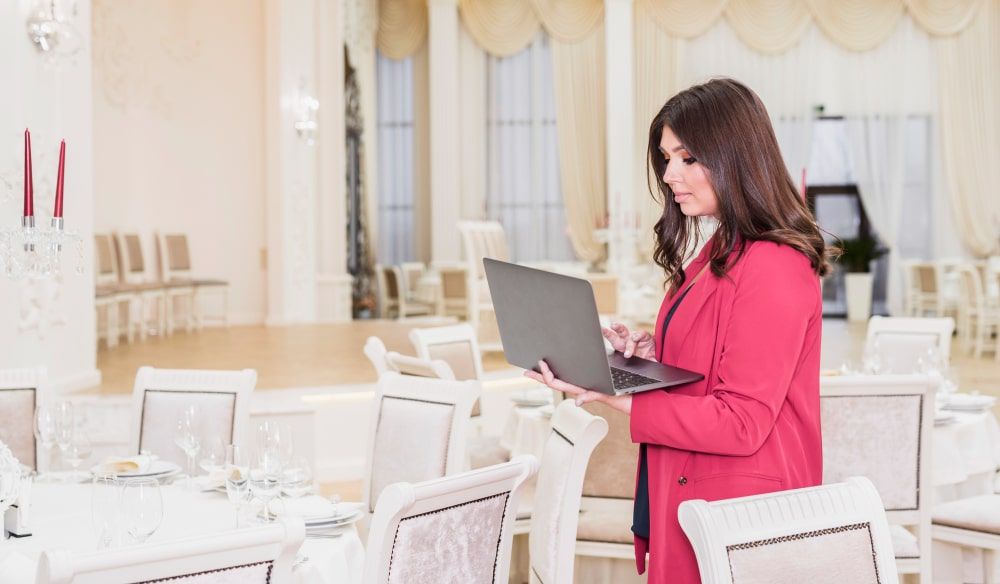 How to start a party rental business?
Discover the key stages of starting a party rental business, from finding your audience and equipment acquisition to marketing strategies.
You have a garage that's set up well and waiting to work for you.
Don't make it wait too long, cause you have already had enough on your side to start a party rental business.
Things like having space, chairs, tables, tents, and other pieces of equipment are involved in starting.
Let's not get there so quickly.
In this guide, I will take you through the path of what you need and what takes for you to start a successful party rental business.
Types of Party Rental Business
1. Event rental business
Renting a wide range of event-related equipment such as tables, chairs, linens, tents, lighting, audiovisual equipment, and more.
2. Catering Equipment Rentals
Renting out catering equipment like chafing dishes, serving utensils, beverage dispensers, and more.
3. Wedding Rental Services
Focusing on wedding-related rentals like arches, aisle runners, centerpieces, and more.
4. Corporate Event Rentals
Catering to corporate events with AV equipment, meeting setups, and professional decor.
Yes! Some other services are waiting. If you have a space, you can list it too along with the equipment.
1. Finding your target audience
Identifying your target audience can give you a lens to understand your customers better.
These are the reasons why you need to consider analyzing it,
Knowing your target audience allows you to tailor your marketing efforts specifically to allure your audience.

Understanding your target audience lets you know what your customer wants.

Through this valuable insight, you can analyze trends and adjust your strategies based on audience feedback.
To identify your target audience for your party rental business:
Demographics: Consider factors like age, gender, marital status, income level, and occupation.
Geographics: Determine the geographic area you'll be serving and understand the preferences of people in that region.
Psychographics: Dive into your audience's lifestyle, interests, hobbies, values, and behaviors.
2. Equipment
When starting a party rental business, you need equipment such as chairs, tables, and tents, and we can't list here everything.
You can consider purchasing the equipment for the size of your business and the niche you choose.
And you can purchase those stuff from your known business or online.
But here is another threat for you.
Imagine you purchased every required equipment, but those weren't comfortable for your customers.
Then, it's less than a waste.
3. Having a garage
The garage can do a lot better for your party rental business.
After you have purchased the equipment needed, there comes the need to store that.
If you already own a garage, it's great. Or else, you can rent or lease it.
4. Hiring people
When starting a party rental business, it's not definite you would initiate as big.
If you're considering starting small, you can do all the work by yourself.
As time passes when you scale your party rental business, handling equipment by yourself can be a daunting process.
You can't do it all alone.
That's why you need a hand to help lift some weights.
5. Pricing strategy
People of two types can reach you as a customer.
One is a corporate client and the other would be the people who care more about the pricing.
You should be careful of your price-conscious customers.
More than a rental cost, there's an additional cost you could charge your customers with.
Like equipment cleaning, damages, and delivery costs.
while customers are getting price-conscious, there is no chance you can't charge those additional costs.
If you do that - they could leave and search for other available businesses.
On the flip side, corporate clients prioritize service quality over the price they pay for.
Their contentment often stems from effective task execution and a seamless experience.
While talking about those extra charges, you also can't avoid those extras, but there's a way out.
Just go thrown and analyse how your competitors are managing it.
If they charge 15% extras, you can charge 10%.
That's the bare minimum you can do.
Note: Your pricing strategy should be the reason to persuade your customers to your business, not the barrier to choosing your competitors.
6. Connecting with customers
With all the groundwork laid out, it's time to reap the rewards of your labor by attracting valuable clients.
Then, how can you get one?
At the start, e-mail is a great way to have a professional conversation with clients, like sending quotes and other details through it.
If you notice a heightened level of client commitment, consider a phone call to reach them.
Your mantra has to be "Never mess up their experience through the journey."
7. Updating the way you receive bookings
As you are seeing the gradual growth of your party rental business, oftentimes you can't manually approach clients or interact with them.
That's where a website plays a pivotal role in enhancing your business and simplifying your tasks.
Let's say you receive a booking without the need for your in-direct interaction with customers while managing those bookings all online.
Wouldn't that be a great way?
You have more surprises coming.
8. Market your party rental business
👉 Google My Business
It is the most anticipated question - How to market a party rental business?
You are confused or don't know where to start.
Google My Business is a great way to start, which costs you nothing but your time.
Go and search: Google My Business and click the first page that appears.
Upon successful verification by Google, your business listing becomes accessible to the public. Thus, allows people to rate your business and post inquiries.
👉 Leveraging social media
Same here!
Social media can be a great tool to improve your business visibility organically.
Through images, videos, and reels, these platforms could be a lifesaver to connect personally with your target audience.
For that, you need basic editing, designing, writing skills, and some patience to get started.
But if you want quick results that give an initial push to your party rental business, you can visit Facebook Ads. There you'll find a guide on how to run ads on Facebook, Instagram, and WhatsApp.
👉 Google Ads
After you opt for a website, you can run Google Ads.
But if ask, "Can't we run ads without a website". You can use the call ads, but it appears only on devices that make phone calls.
If the call is your primary goal, then this way is recommendable.
But having a website delivers numerous benefits, such as user experience, tracking, credibility, and conversion optimization.
Coming to Google Ads, which can make your work rewarding swiftly.
Here are some,
You can target the keywords you want
Set your campaign budget
You can write your ad copy
Specify your landing page URL
Target the region of your customer
Tracking and analysis
Google Ads is more than that. Don't have any idea how to get started, grab this.
9. Opting for a party rental website
Manual booking can be daunting after you come across the initial phase.
The website can help you mitigate those worries, thereby automating the booking process without the need for manual interaction.
Now you can manage from the nook and cranny of your party rental business.
Beyond a mere website, a mobile app means more convenience and ease of access for your customers.
But building both web and mobile will cost more if you're doing it from scratch.
There is another option for you.
While custom development is on one side, a readymade solution, a convenient option makes a good option for startup owners.
Its affordability and ease of quick launch make it more appealing for business owners who just want to start.
I am talking about an Airbnb clone - initially resonating with vacation rental purposes. However, with slight modifications, it seamlessly transforms into a turnkey solution for your party rental business.
Upon purchase, you'll get a web and mobile app for you and your customers.
10. Scaling your party rental business
Contrary to popular belief, you don't need a huge investment to scale your party rental business.
However; in the initial run, you can't start huge firsthand. Instead, consider a more measured approach.
After a month of renting your equipment, you remained with the cash flow.
With the amount in hand, reinvesting to acquire more equipment can be a strategic move.
As the demand slowly rises, it's better to gradually nurture your party rental business with a fuel called money.
While reinvestment stays at one spot, you can raise the additional amount to scale even faster.
Wishing good luck with your journey
Congratulations, you're now equipped with the insights and know-how to get started with your party rental business.
From understanding your target audience's needs to selecting the equipment and establishing a marketing effort, we have seen everything.
So go ahead and turn your passion for starting your party rental business into a profession.
Launch your party rental platform using Airbnb clone
---