Airbnb clone: Cost-effective
solution for your business
Airbnb clone is a readymade solution for startup owners to launch the vacation rental app. This solution is cost-effective and customization to any extent.
The solution comes with a guest app, host app, web panel, and admin panel, each equipped with features that simplify the entire process. If you aim to modernize your traditional vacation rental business, then it's a perfect fit for your needs.
While on-demand apps make consumer lives easy and comfortable, we have created a well-designed Airbnb clone app that helps entrepreneurs to streamline their business operations.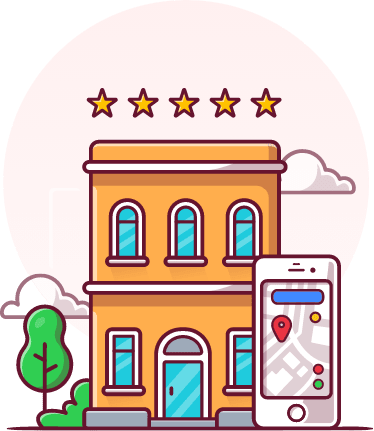 Our unique selling point!


Cost-effective solution

100% customization

Latest technologies
White label solution

Quick launch
Technical support
How Airbnb clone transforms your vacation rental business?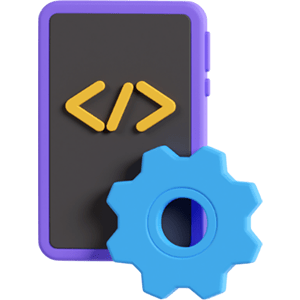 Build your app
Mobile apps help businesses connect with customers through the internet, and launching your mobile app becomes effortless with us.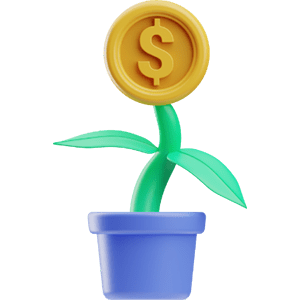 Cost-effective solution
As the effect of the technology we used, our Airbnb clone is a cost-effective solution to start your online vacation rental business.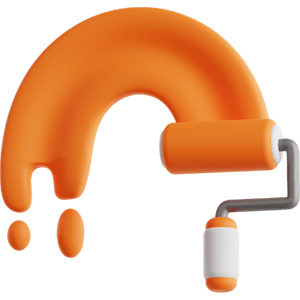 Customization
You have complete control over the customization. We ensure your app meets the latest market trends and user preferences, thus making it completely personalized to your needs.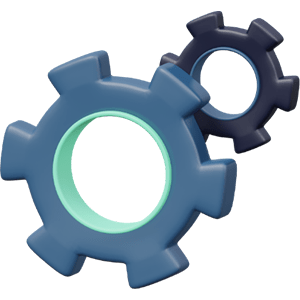 Smooth workflow
Our solution offers a seamless user experience with its intuitive features and streamlined functionality.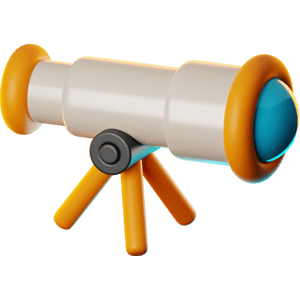 Monitor the entire operation
The single admin panel provides the admin with a complete overview of all activities conducted through the application.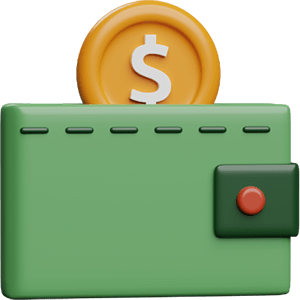 Track your earnings
The admin can track their revenue made through the platform. Therefore, it enhances planning further business operations effectively.
How Airbnb clone works for guest and host?
Search the listing & send a request
The guest must either sign up or sign in before starting their journey. They search for the property of their choice. If they wish to proceed further, they can request a booking. If the guest requires any help, in-app features enable communication with the host. And the guest went through the check-in and check-out process and finally, they can share their experience as a review.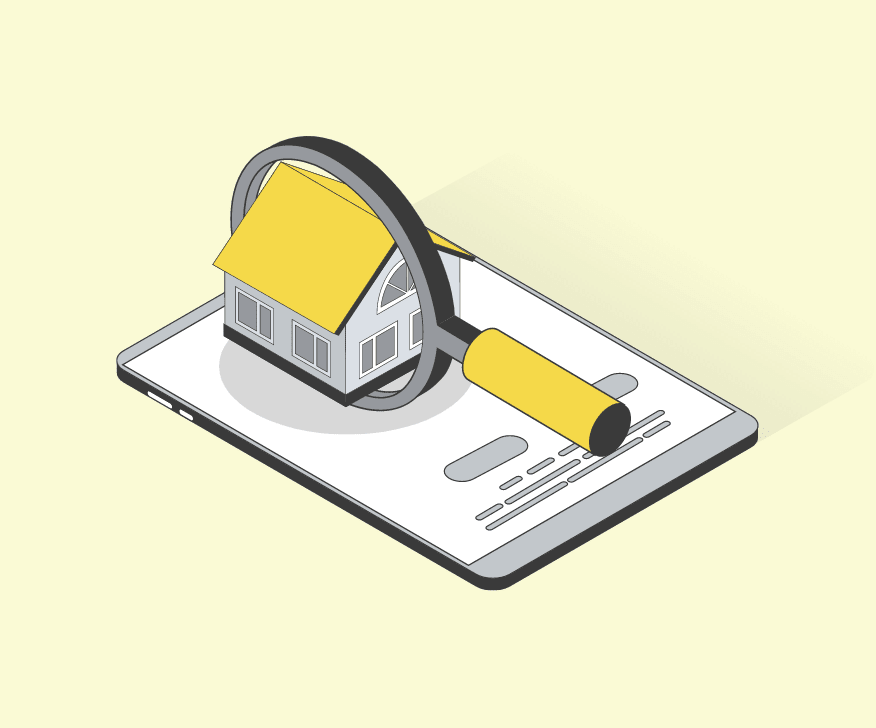 Post listing & get booking requests
The host can post their property as the listing with the required details, and they need to add a payout method before getting a booking request. After the process, the host would likely receive booking requests. And they have the freedom to either cancel or accept the bookings. After the checkout, the host can rate the guest.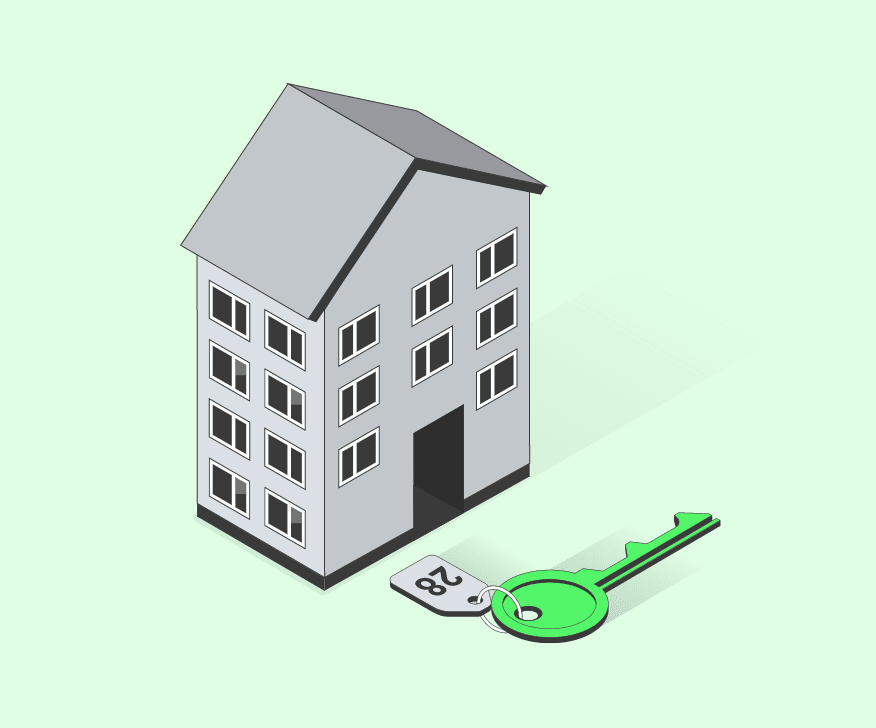 Payment process
The guest can pay for their stay using either PayPal or Stripe. Meanwhile, the host will receive their payout through their default payout account.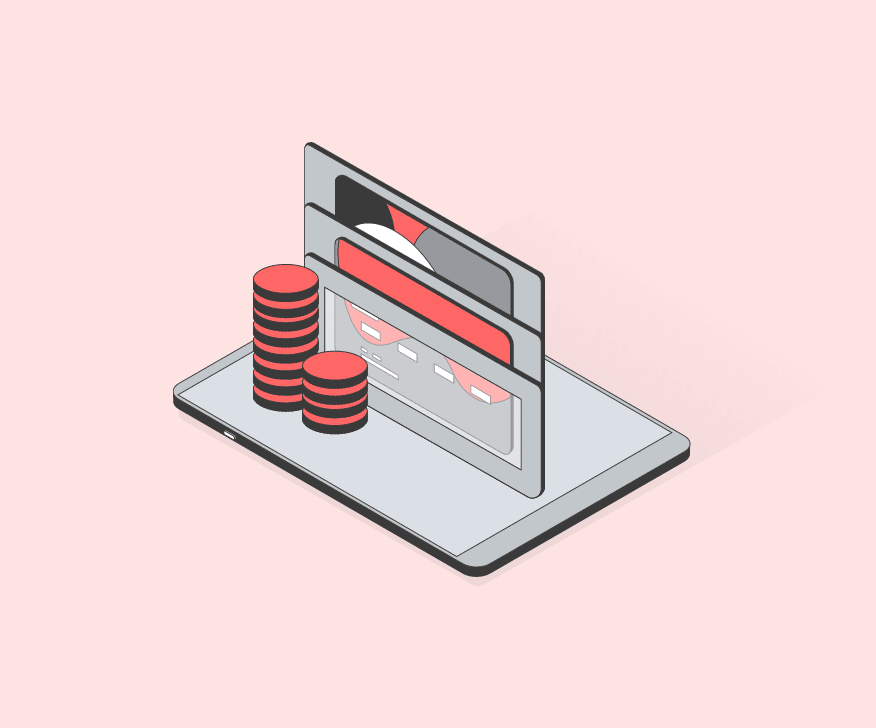 How do we develop your app?
We follow the best method called the "Milestone concept". What exactly is that? We assigned each task to a particular milestone and try to achieve it at a given time. Therefore, it helps us to deliver the result on time.
Discuss

- At the start, we try to understand our client's requirements and proceed with further process accordingly.

Develop

- And our developers initiate the development process and diligently work to achieve the desired result.

Testing

- After development, your app undergoes an acute testing process.

Launch

- Finally, we help you successfully launch your app.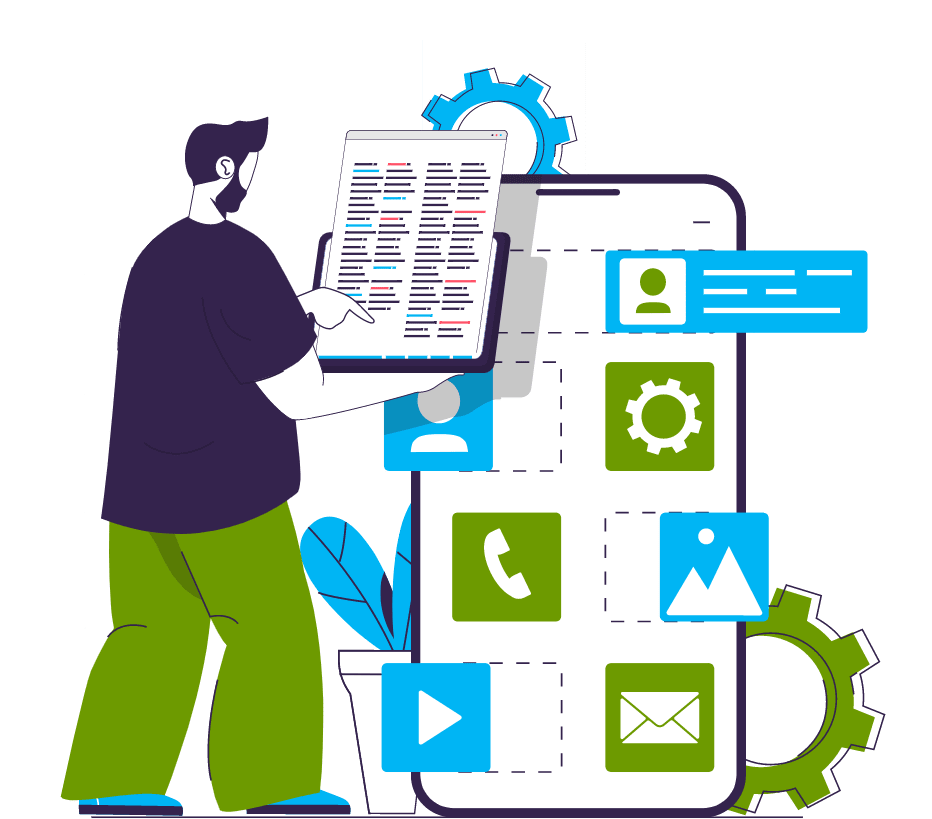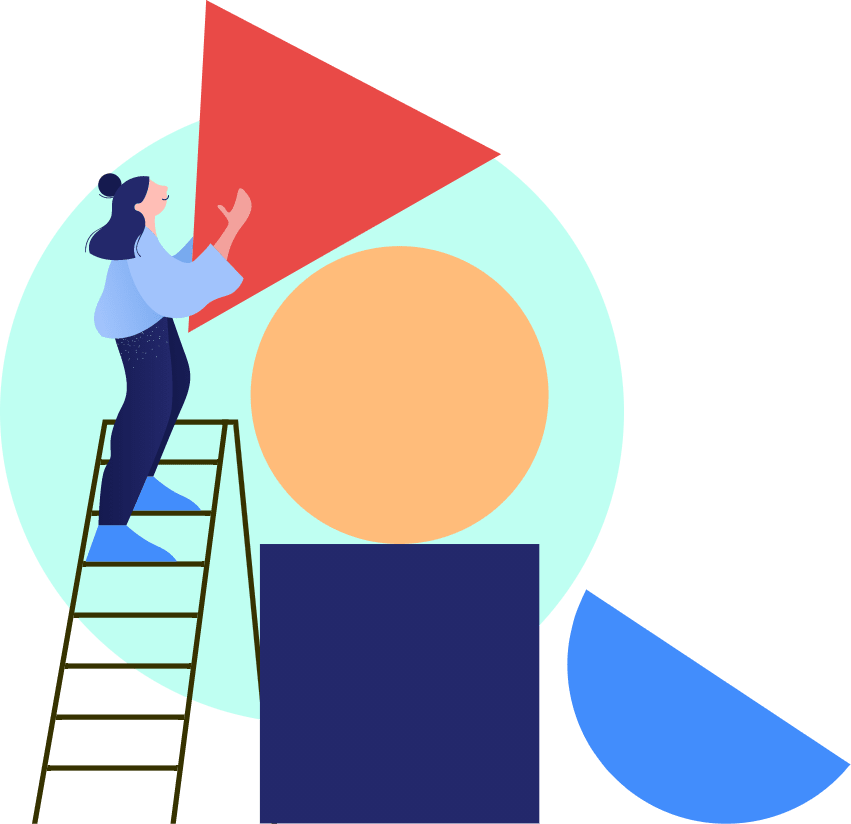 Airbnb clone - Perfect fit for your vacation rental business!
Our team has meticulously crafted an Airbnb clone script that meets the needs of hosts, guests, and admin. We've included the essential features to improve the overall user experience for users.
The admin has complete control over all operations, enabling them to expand their business as required. The UI and UX are designed to be straightforward and attractive, creating a seamless and enjoyable experience for the host and guest.
We acknowledge the significance of customization in today's market, hence we grant complete flexibility in customization.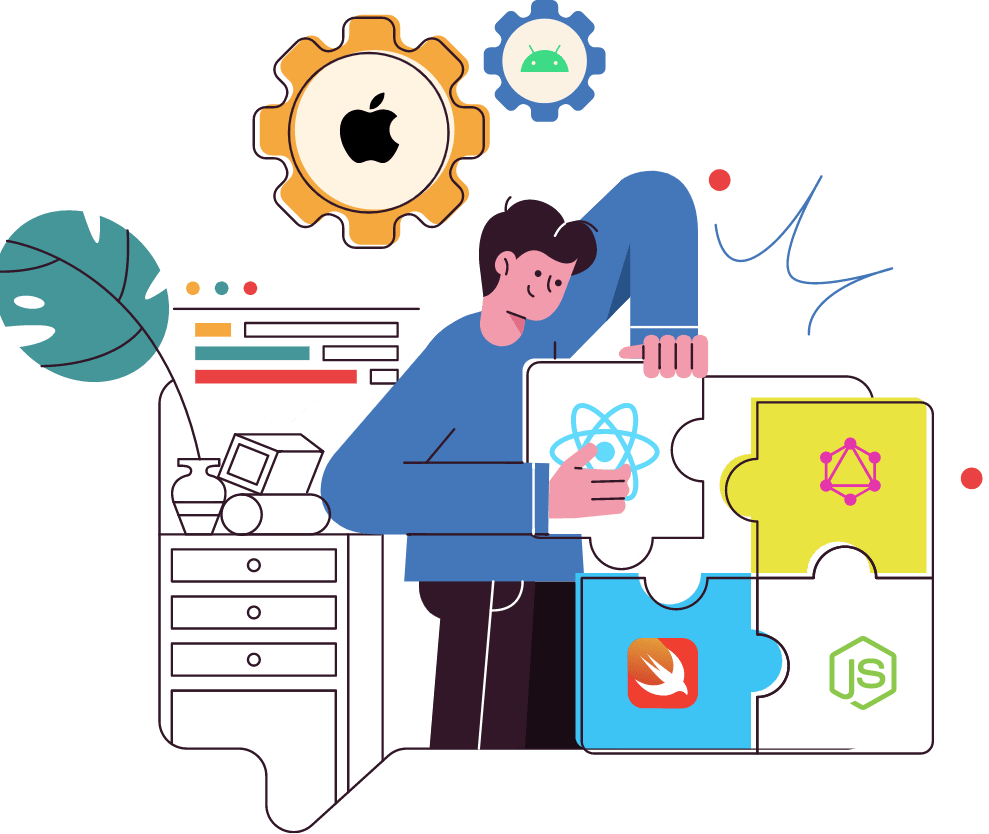 The technology we used!
Technology, we believe, is the foundation of app development. As a result, we strive to stay ahead of the curve to provide our clients with the best solution possible. That is why we develop the Airbnb clone app that incorporates cutting-edge tools and technologies.
For a web app, we employed the latest technologies such as React, Express.js, Node.js, and GraphQL. And we utilized Swift 4.2, CocoaPods, Lottie-iOS, and a GraphQL API endpoint for the iOS app. And for Android, we leveraged Kotlin, Android Jetpack, Apollo GraphQL, RxJava, Dagger2, Epoxy, and Lottie. These advanced technologies enable a faster development process, allowing you to launch the app quickly.
How do we support you?

Support after app rejection
01

Free app submission
02

Free server installation
03
Experienced developers
04

Friendly sales team
05
On-time delivery
06
Witness the app in real-time!

Airbnb clone can be
customized into

Yacht and boat rental app
The Airbnb clone can be customized into Yacht and boat rental service app, with the ability to make the necessary modifications.

Event rentals
The event rental industry is expanding with the growth of events and exhibitions. Rentals for chairs, tables, tents, and lighting are in high demand.

Equipment Rentals
Develop an app that helps users to rent any equipment they want. We can additionally combine new features that assist your users fitly.
What is the benefit of 100% source code?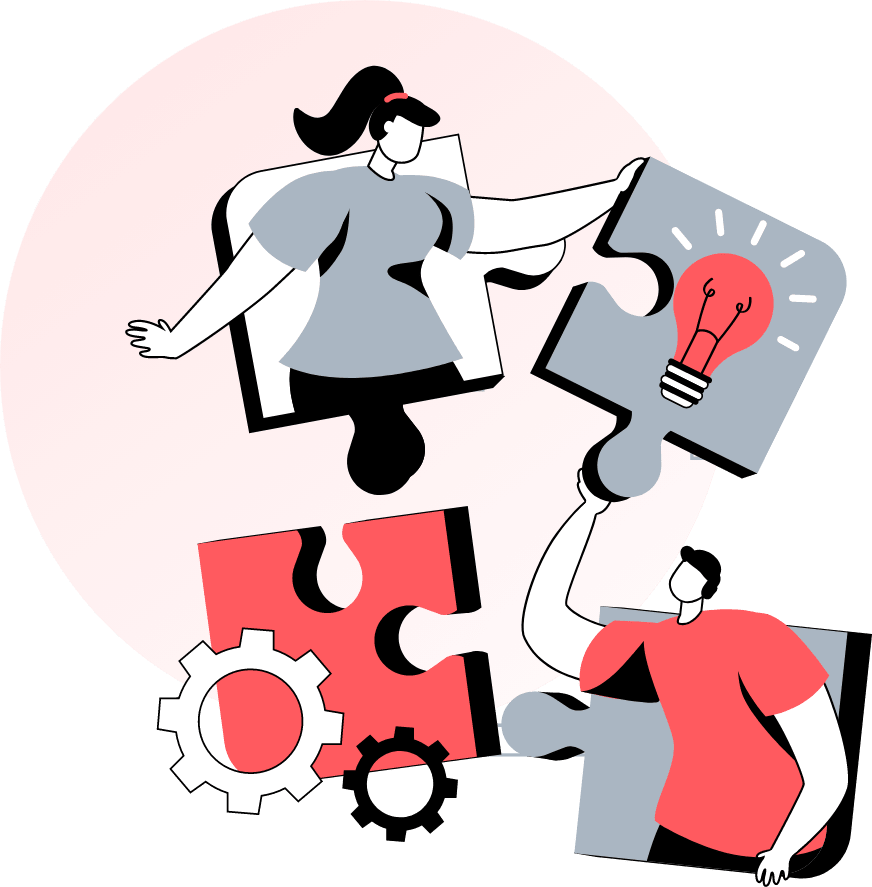 Customization
You have full authority over the design and features of the vacation rental app and can incorporate any necessary additional functionality.
Ownership
Once you have purchased the Airbnb clone script, you become the sole proprietor of the code, eliminating any concerns regarding licensing fees or additional expenses.
Scalability
The app has the ability to grow and evolve as the business develops and can be updated with new features that align with current trends.
Control
You hold complete authority over the entire app development process, from development to deployment.
Contact us
Have an idea to build your rental marketplace app?
Just fill out the form, and our team of experts will schedule a session with you ASAP.
Get in touch