Airbnb clone
Transform your vacation rental business in a quick
timeline with our Airbnb clone.
What is an Airbnb clone?

Airbnb clone is a pre-developed software for startup owners to launch their vacation rental app. It is cost-effective and customizable to any extent. Airbnb clone comes with a guest and host app for Android & iOS, a web panel, and an admin panel - each equipped with features that simplify the entire process.
While on-demand apps make consumer lives easy and comfortable, we have created a well-designed Airbnb clone app that helps entrepreneurs to streamline their business operations. If you aim to modernize your traditional vacation rental business, then Airbnb clone could be your ideal choice.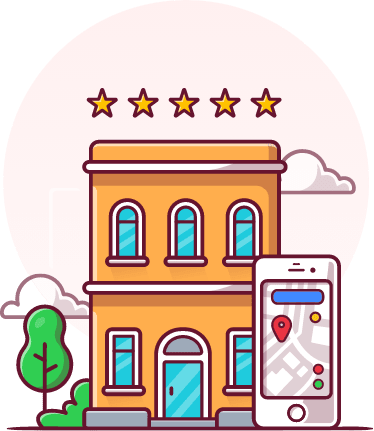 Our unique selling point!


Cost-effective solution

100% customization

Latest technologies
White label solution

Quick launch
Technical support
How Airbnb clone transforms your vacation rental business?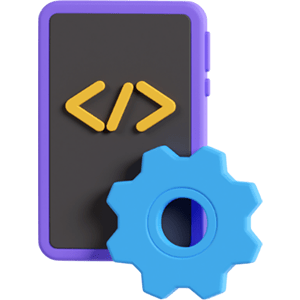 Build your app
Mobile apps help businesses connect with customers through the internet, and launching your mobile app becomes effortless with us.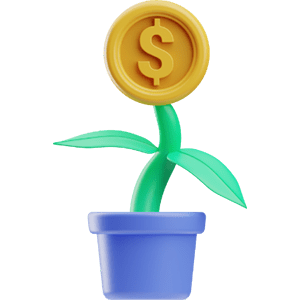 Cost-effective solution
As the effect of the technology we used, our Airbnb clone is a cost-effective solution to start your online vacation rental business.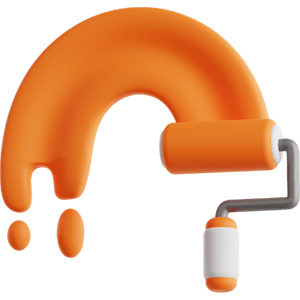 Customization
You have complete control over the customization. We ensure your app meets the latest market trends and user preferences, thus making it completely personalized to your needs.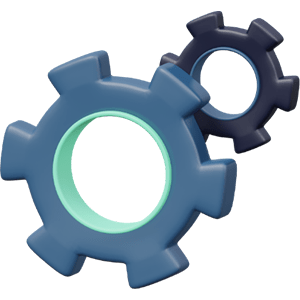 Smooth workflow
Our solution offers a seamless user experience with its intuitive features and streamlined functionality.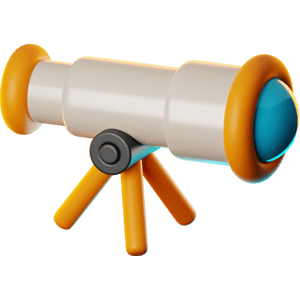 Monitor the entire operation
The single admin panel provides the admin with a complete overview of all activities conducted through the application.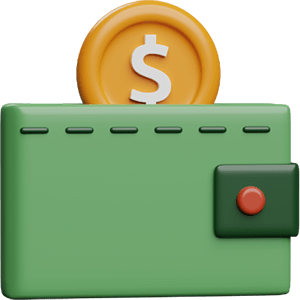 Track your earnings
The admin can track their revenue made through the platform. Therefore, it enhances planning further business operations effectively.
How Airbnb clone works for guest and host?
Search the listing & send a request
The guest must either sign up or sign in before starting their journey. They search for the property of their choice. If they wish to proceed further, they can request a booking. If the guest requires any help, in-app features enable communication with the host. And the guest went through the check-in and check-out process and finally, they can share their experience as a review.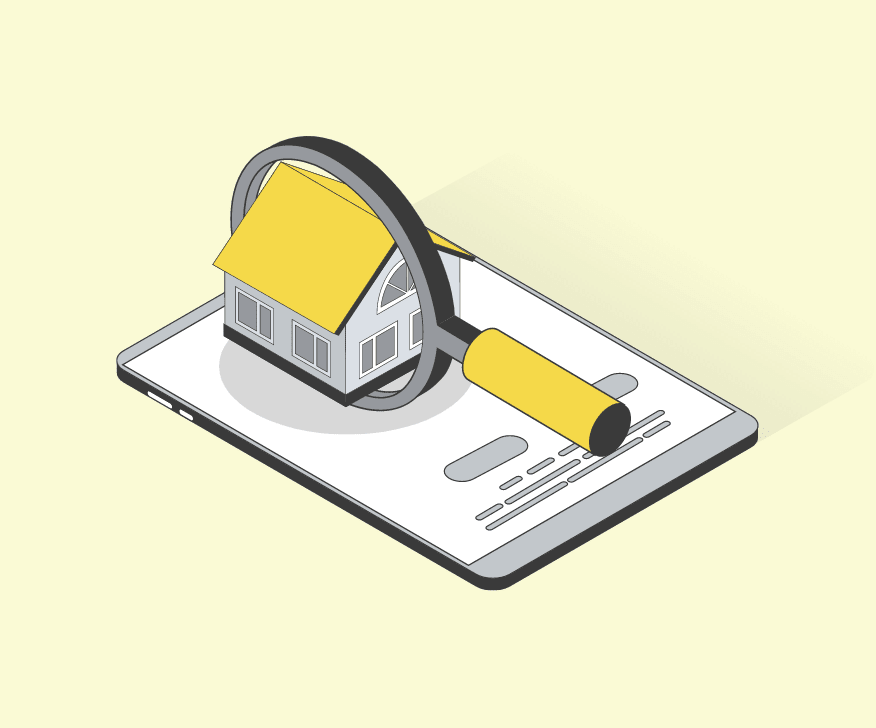 Post listing & get booking requests
The host can post their property as the listing with the required details, and they need to add a payout method before getting a booking request. After the process, the host would likely receive booking requests. And they have the freedom to either cancel or accept the bookings. After the checkout, the host can rate the guest.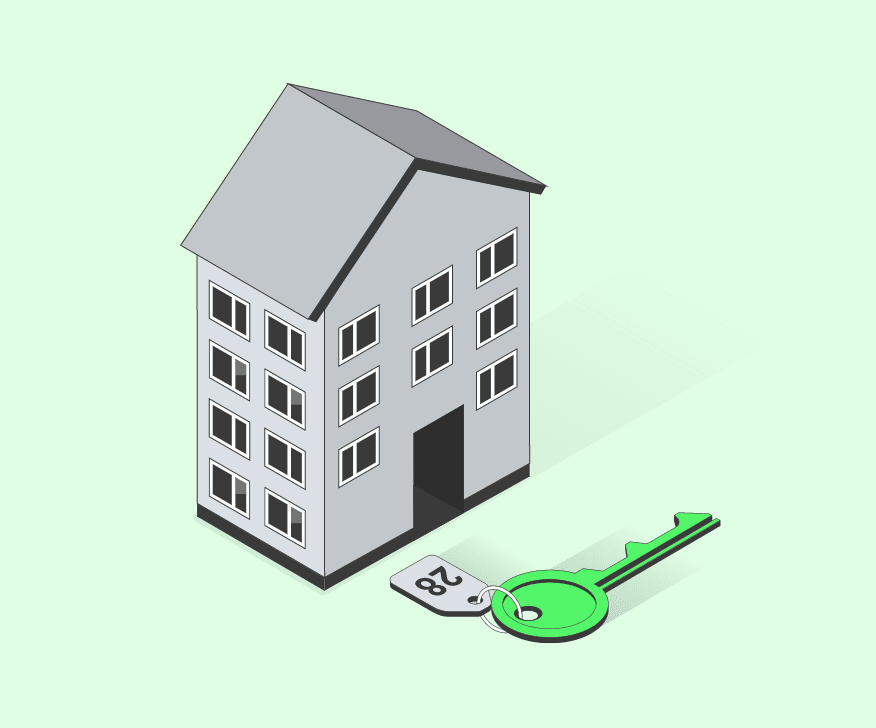 Payment process
The guest can pay for their stay using either PayPal or Stripe. Meanwhile, the host will receive their payout through their default payout account.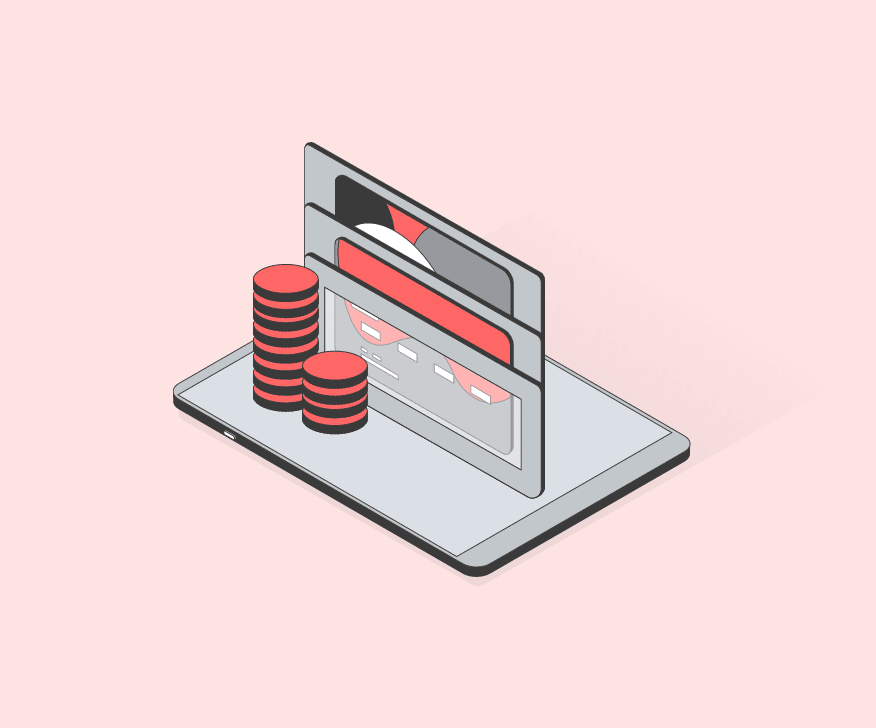 How do we develop your app?
We follow the 'Milestone concept' to customize your Airbnb clone. So we assigned each task to a separate milestone to deliver the desired result.
Discuss

- At the start, we try to understand your requirements and proceed with further process accordingly.

Develop

- Our developers initiate the development process and diligently work to achieve the desired result.

Testing

- After the customization process, your app undergoes an acute testing process.

Launch

- After the whole process of customizing & testing your Airbnb clone, we'll help you launch at no cost.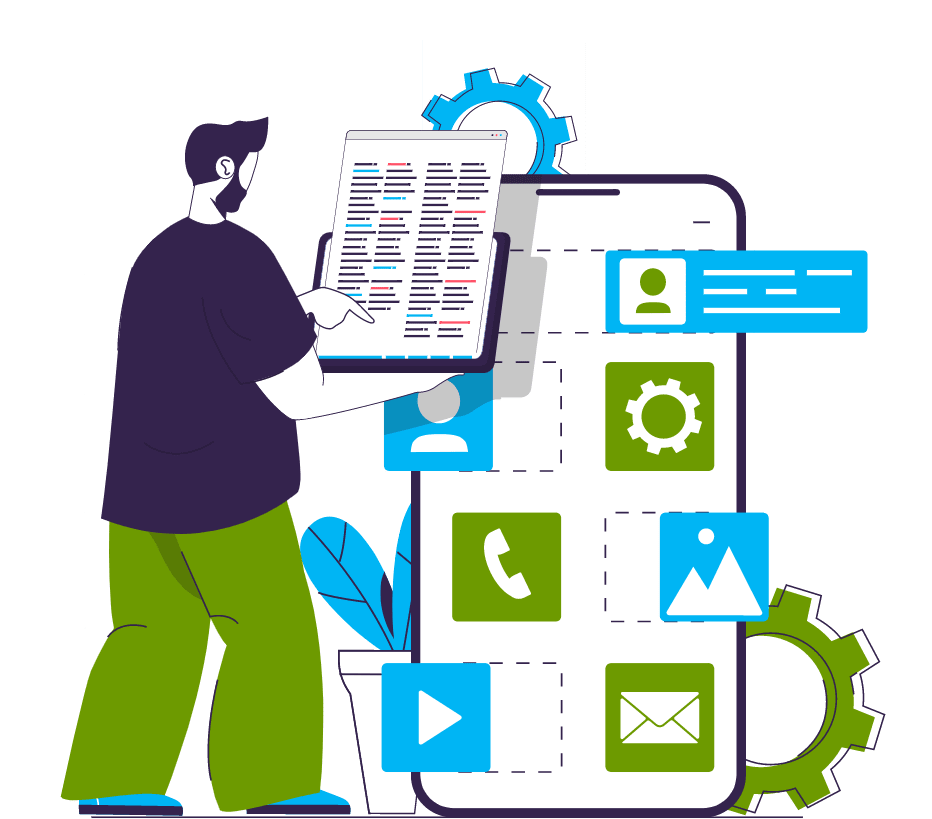 Choose a plan that works for you!
Startup pro
100% source code
Free 3-month tech support
Free update for 6 month
Advanced pro
Multiple domain licenses
Free tech support for 6 months
Unlimited updates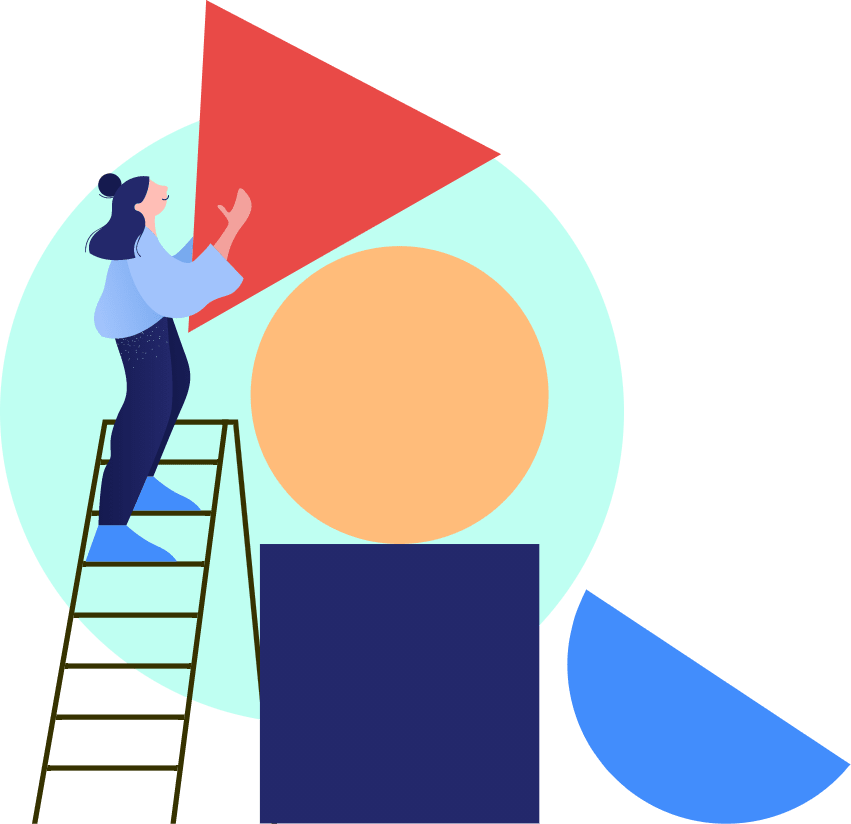 Airbnb clone - Elevate your Vacation rental business
We have emerged with an Airbnb clone script that meets the needs of hosts, guests, and especially you - the admin. We intentionally designed our UI and UX of the Airbnb clone to be straightforward and attractive, creating a seamless and enjoyable experience for the host and guest.
And the admin has complete control over all operations, enabling them to plan and execute the business operation fitly. In the meantime, we never forget the privilege of customization - so you get 100% source code.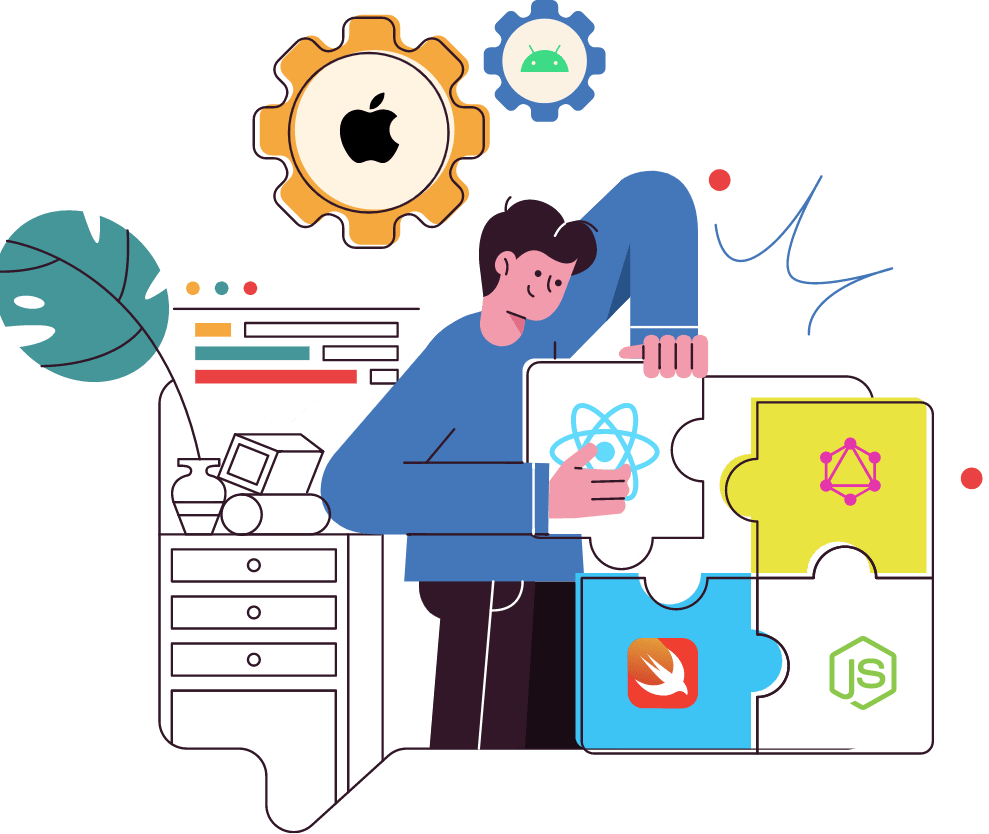 Technology we employ?
Technology, we believe, is the foundation of app development. That is why we built our Airbnb clone app that's combined with cutting-edge tools and technologies. To develop web apps - we employed the latest technologies such as React, Express.js, Node.js, and GraphQL.
We utilized Swift 4.2, CocoaPods, Lottie-iOS, and a GraphQL API endpoint for the iOS app. And for Android, we leveraged: Kotlin, Android Jetpack, Apollo GraphQL, RxJava, Dagger2, Epoxy, and Lottie.
Our end-to-end support

Support after app rejection
01

Free app submission
02

Free server installation
03
Experienced developers
04

Friendly sales team
05
On-time delivery
06
Witness the app in real-time!

Airbnb clone can be
customized into

Yacht and boat rental app
The Airbnb clone can be customized into Yacht and boat rental service app, with the ability to make the necessary modifications.

Event rentals
The event rental industry is expanding with the growth of events and exhibitions. Rentals for chairs, tables, tents, and lighting are in high demand.

Equipment Rentals
Develop an app that helps users to rent any equipment they want. We can additionally combine new features that assist your users fitly.
What is the benefit of 100% source code?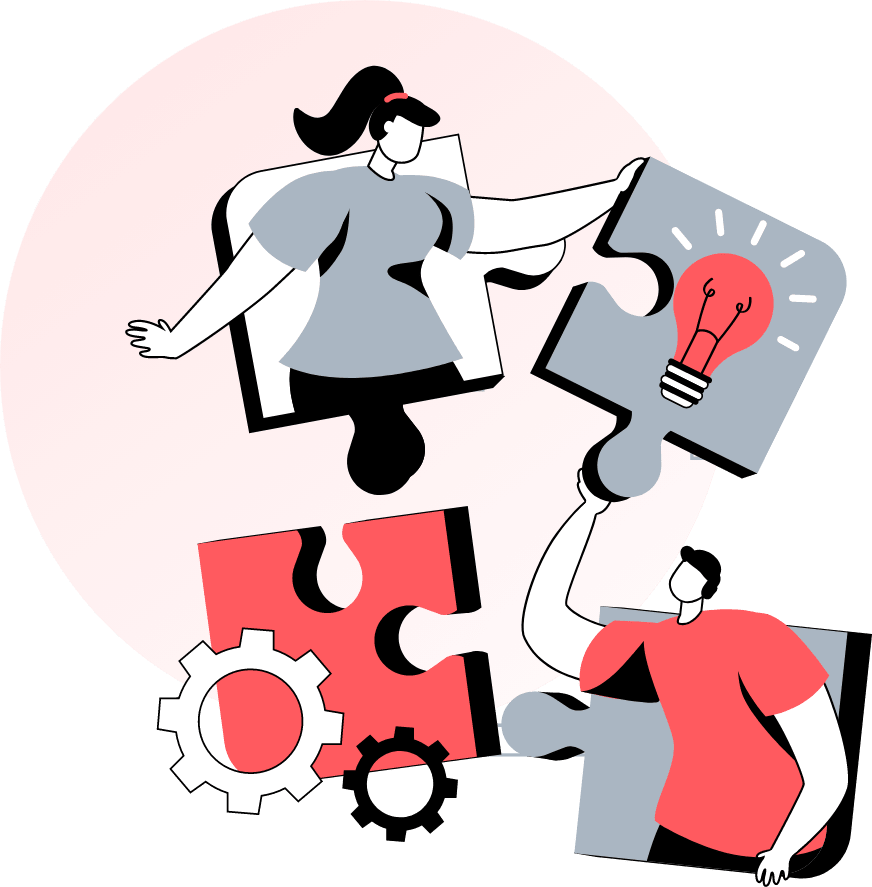 Customization
100% customization grants you complete freedom in tailoring the design and features of our Airbnb clone.
Ownership
Following the purchase of the Airbnb clone, you become the sole owner without licensing or other expenses.
Scalability
Our Airbnb clone app is adaptable as your business evolves, thus eliminating the concern of scalability.
Control
You hold complete authority over the entire app development process, from development to deployment.
What can you expect?
Get to know which plan suits best for your business.
Additionally, we offer you a 30-min product tour of your choice.
Ready to get enlightened by our expert opinion?
Get in touch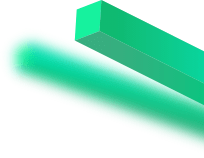 Frequently Asked Questions
Do you have any doubts regarding our product? This FAQ is here to answer all your questions.
What is 100% source code?
There is no encrypted file in the copy of your Airbnb clone. You have complete rights to customize it to suit your requirements.
What do Unlimited updates include?
We will keep on adding new features, enhancements, and bug fixes.
If you are eligible for unlimited updates, we will give you the updated source code files whenever we release a new version.
Even though upgrades are free, website reinstallation, mobile app reinstallation, and resubmission will be under additional cost.
How to apply the product updates to the customized version of your project?
If no custom changes were made, we can simply replace the files from the new version.
However, if we have worked on any custom changes, we will need to compare the code and implement the changes using source code comparison tools such as Beyond Compare.
Updates are completely free. However, if we need to compare and apply the changes, then we may charge you for the hours spent applying the upgrades.
Please get in touch with our team for more details.
If you or your team worked on any custom changes, we will only provide updated source code files and will not be able to provide support for tampered source code files.
Would I receive updates after my tech support package expires?
Depending on the plan you purchased, you receive unlimited updates.
What should I do if my tech support package expires?
You can hire our team for additional support. It will be under additional cost.
When will the free technical support period start?
The free technical support period will begin from the date of purchase.
What is included in the tech support?
Help you with text changes
Help you with color changes
Help you with the static content translation (for a maximum of 3 languages and 2 iterations for each language)
Clarify your questions
Bug fixing (If it's critical, we will give you a time frame to fix it Otherwise, we will include the fixes in our updates)
What is not included in the tech support?
Issues in your local machine installation
Reinstallation of the script
Issues in Git due to not following the instruction
Issues in modified code or if customization is done by you/your team
How can you contact our technical support team?
After the purchase, you can connect with our technical support team via email only. They will not be available for calls.
What's the response time of our technical support team?
Our tech support team will respond to all your queries through email. It would take around 24 to 48 hours to respond during business days based on the queue.
Is the Airbnb clone Customizable for my end?
Our Airbnb clone is 100% customizable to develop any type of rental platform.
However, once the source code files have been tampered with, we are unable to give technical support. (After the modification of the source code from your side).
Difference between a single-domain and a multi-domain license?
A single-domain license can only be used for one business in a single domain. For example mybusiness.com
Multi-domain licenses can be used for any number of businesses on multiple domains. For example mybusiness1.com, mybusiness2.com, etc.
What is free installation?
We will install the script on your server one time free of cost. You may need to pay for additional installations.
What is the recommended hosting?
We highly recommend AWS & DigitalOcean and also it will work fine on any Ubuntu-based hosting servers.
In DigitalOcean droplet for hosting. Especially a $20/per month plan would be perfect.
Here is the minimum server requirement,
Operating System - Ubuntu 22.04
Storage - 50GB (Should be expandable)
RAM - 4GB (Should be expandable)
SSH with root user access
Note: The server should be plain.
The server should not have any configurations like Apache, any Database, etc.
We need just a fresh installation of Ubuntu 22.04.
What is free SSL Installation?
We can proceed with Let's Encrypt SSL (It is a free, automated renewal, and open certificate authority). But, if you wish to install another SSL provider, there will be an additional charge per SSL installation
What are all included in the Free Rebranding?
For Website:
Web application theme color and font changes
Web application favicon changes
Google login integration
For mobile apps:
App package name / Bundle ID changes
App name changes
App icon changes
App theme color changes
Firebase Crashlytic and FCM integration
Google login configuration
What is Static and Dynamic content translation?
Static contents are rendered from the static language files in the web and mobile apps.
The Dynamic contents are the inputs provided by the users/admin which are stored in the database (For example Property name, description, etc).
Free tech support covers the static content translation for a maximum of 3 languages (2 iterations for each language).