Uber clone
Join your hands with us and elevate your taxi booking
business with our Uber clone.
What is an Uber clone?

Uber Clone is a readymade solution that enables entrepreneurs to launch a taxi booking app. It comes with web panels and an app for riders and drivers. As a result of being a readymade solution, it is cost-effective and launched swiftly.
So, it's time to put us FORWARD and let the world know of our Uber clone! Ever since the start of our journey, the Uber clone is in our hot-selling list.
The reasons were - our Uber clone solution encompasses all the essential and top features that supplement the overall user experience. And with the admin panel, who worries about managing the platform effectively.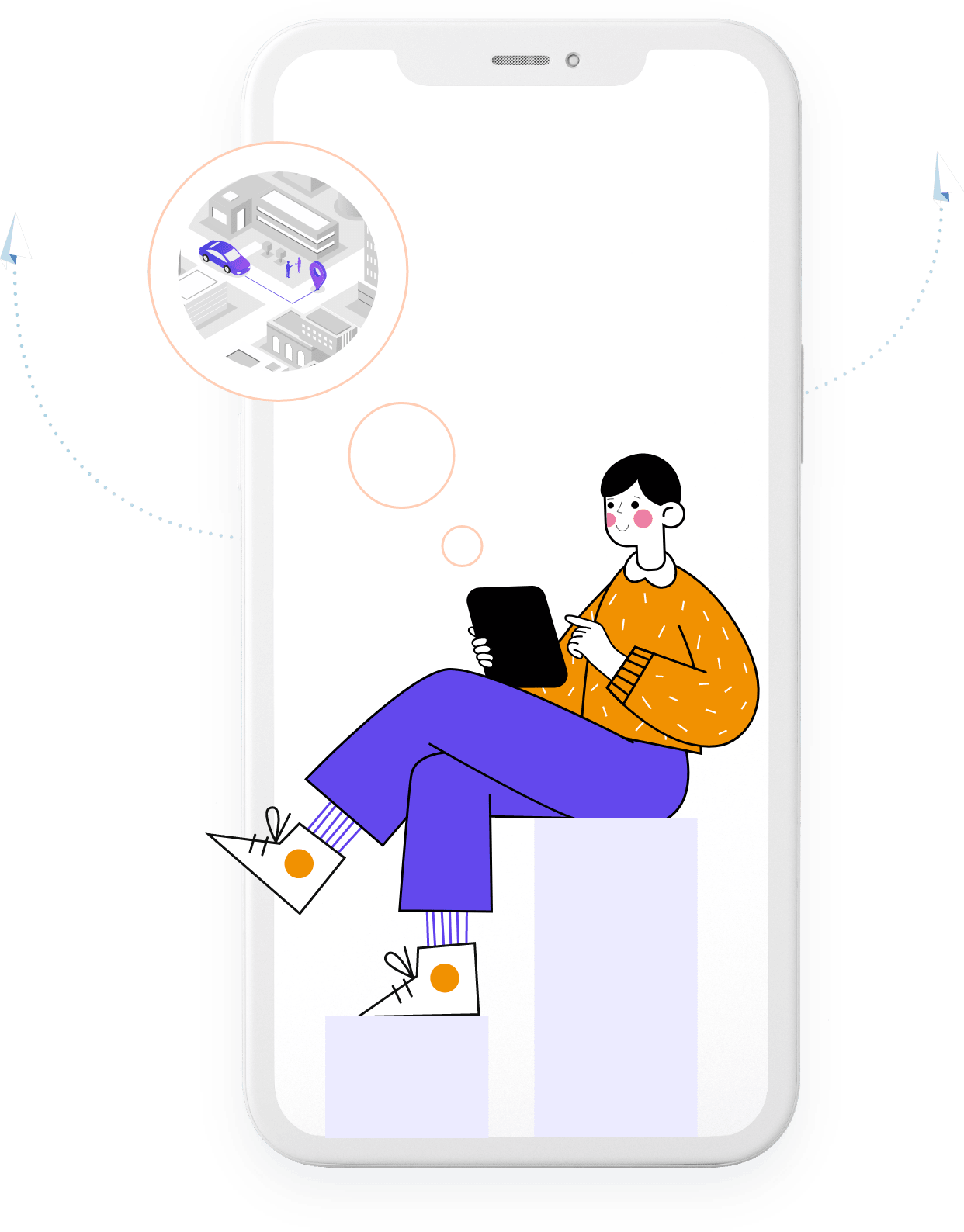 How our Uber clone script
distinguishes the rest?

100% source code

Cost-effective solution

Send real-time push notifications
Tech support after your launch
Served more than 500+ entrepreneurs

Built with Flutter
How Uber clone script impact your Taxi business?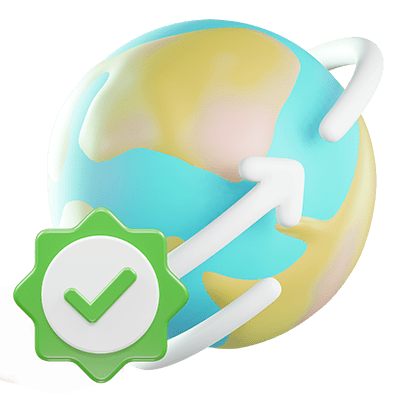 Build your online presence
In today's world, it's essential to serve your user with an app. So, to digitize your taxi business, the Uber clone app helps to launch your taxi booking app swiftly.
Improves customer retention rate
As data reveals, retaining users is less expensive than acquiring new ones. Thus, the smooth booking process and real-time tracking of users refine the customer retention rate.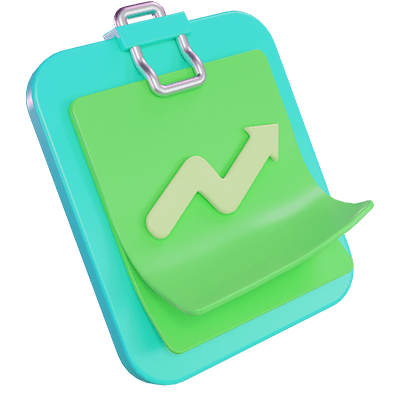 Highly scalable
Uber clone app is scalable as the business evolves. We can integrate new features into this app that matches the present trend of the market.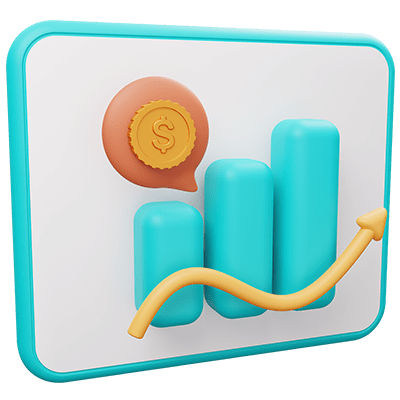 Track the revenue
The dashboard allows the admin to track earnings based on daily, weekly, and monthly reports.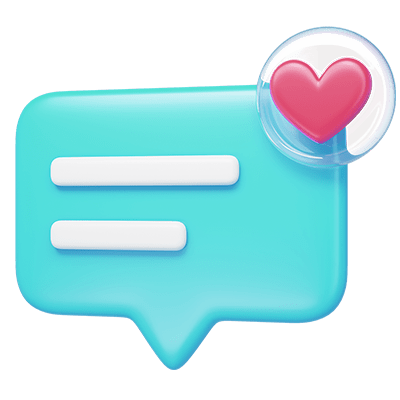 Real-time push notifications
The admin can send a notification to both riders and drivers at the same time.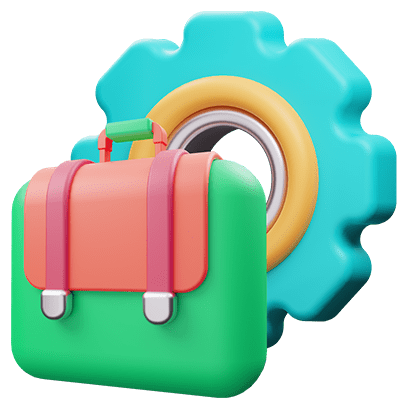 Monitor the entire operation
With the robust admin panel, the admin can monitor the entire operation of the business. And can smoothly plan further business efforts accordingly.
How Uber clone works for driver and rider?
Rider
The rider registered into the app using a mobile number. Then, the rider chooses the pick-up, and drop-off address, and their preferred vehicle category. And the GPS tracks the driver's location, then what? Finally, the rider can rate the experience after the fulfillment of the ride.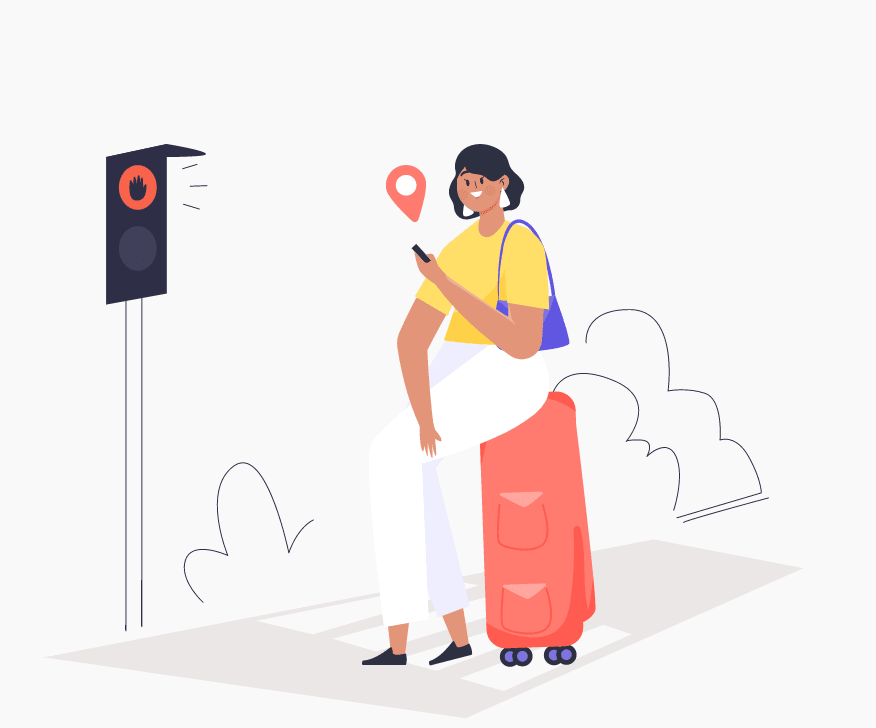 Driver
The driver registered into the app using a mobile number. Then, they had to submit legal documents for verification and choose the payout account. The drivers are given the option of either accepting or declining the ride. They can see the pick-up and drop locations. Finally, the driver can rate the rider.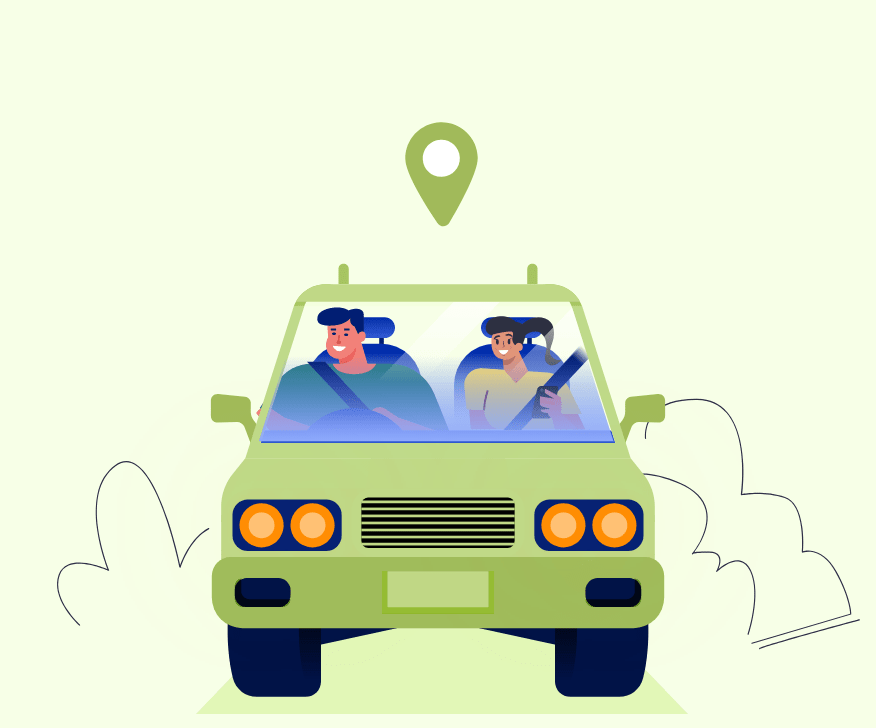 Payment process
The rider can pay for the ride using cash, wallet, Google Pay, or credit/debit card. Likewise, the driver receives their payout to their default payout account.
Our approach while developing the Uber clone
Currently, our development process is based on the milestone concept. We assigned each task to a particular milestone. And try to achieve it at the given time.
Discuss

- At the start, we try to know your business ideas and requirements.

Development

- And we work on the process of customizing your Uber clone app.

Testing

- Our testing team works on testing the app with various methods and techniques.

Launch

- Finally, we took complete care of launching your app.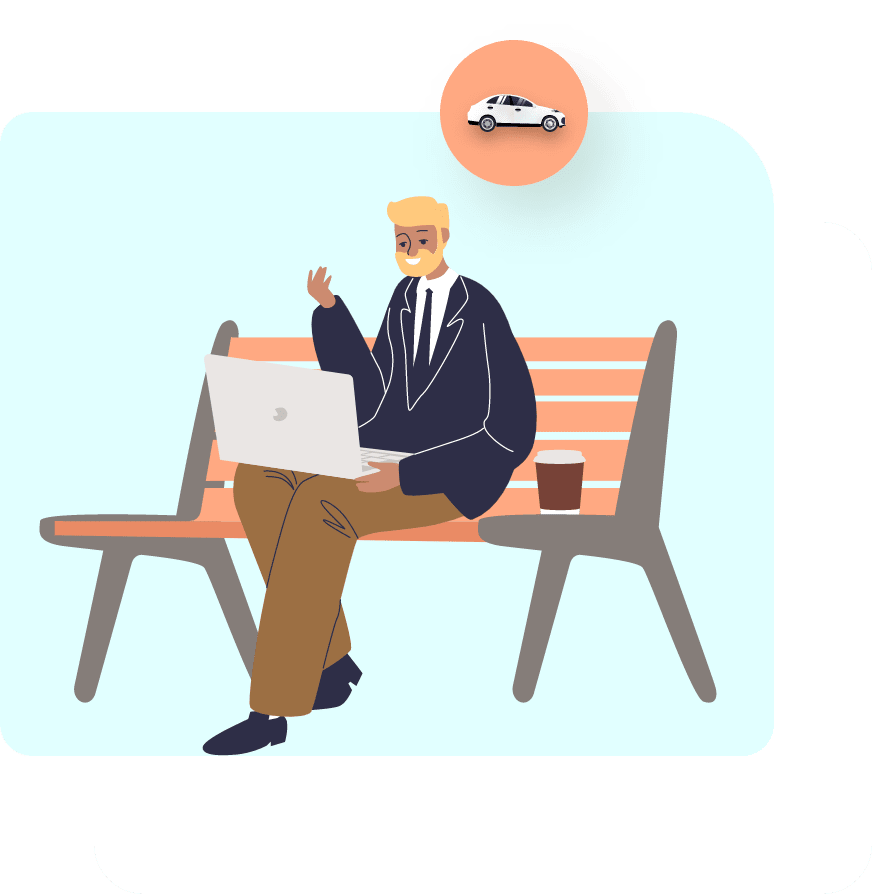 Choose a plan that works for you!
Professional
100% source code
Rebranding
Free 3-month tech support
Enterprise
Multi-domain license
Free tech support for 6 months
Unlimited updates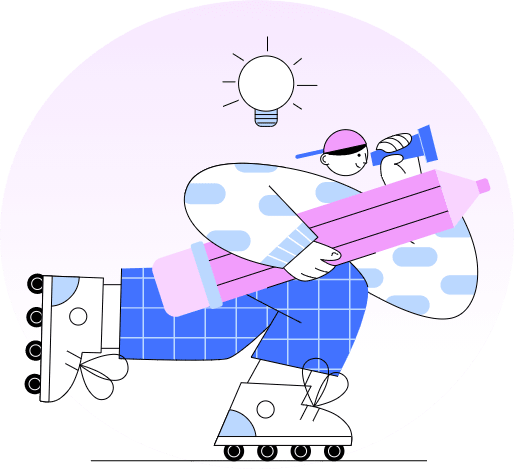 Uber clone - Look at nowhere!
Our team meticulously designed the Uber clone script to make the platform engaging for drivers, riders, and an admin, while we make no compromise throughout the process. We have encompassed popular features to elevate the platform's user experience.
While talking about the features, the admin can monitor every operation along with proper planning and execution. The simple and elegant UI & UX gives a sublime user experience for riders and drivers.
To sum up, we offer 100% source and freedom for customization to any extent. Thus, our Uber clone assists entrepreneurs in launching their apps swiftly.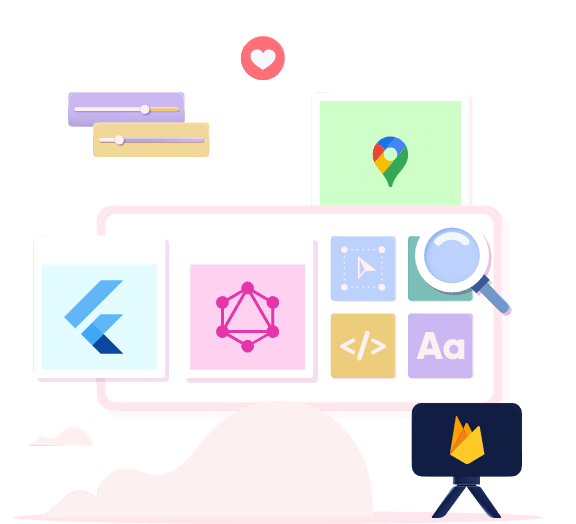 The Technology we used?
Technology is the backbone of app development. So, we relentlessly worked with the latest technology to develop the Uber clone script. And we have integrated various tools to enhance a smooth workflow.
Specially, we build our Uber clone app with the latest Flutter technology. So, what is special about it? The single code base feature in Flutter allows developers to use the same code for Android and iOS. Thus, it reduces the overall cost and time of the development.
Asides from the Flutter, we used GraphQL routing to improve API performance. Also have embedded Google Maps and the Flutter location plugin to find users' current locations, routings, and live tracking. We have used Firebase to manage push notifications, analytics, and crash reporting.
We support you throughout the journey
Support after app rejection
01

Free app submission
02

Free server installation
03

Non-disclosure agreements
04

On-time delivery
05
Experienced developers
06
Experience the app and web panel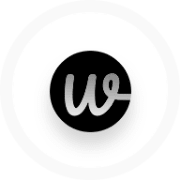 Uber clone can be
customized to

Courier delivery app
Our Uber clone script can be customized to a courier delivery app. All this can be done within a quick time frame.

Handyman service app
With the uber clone app, we can tailor the script to meet the demand of your Handyman business. Thus, it digitized your Handyman business.

Tow truck service app
Develop an app that helps your customer to connect with tow truckers. We can additionally combine new features that assist your users fitly.
What is the benefit of 100% source code?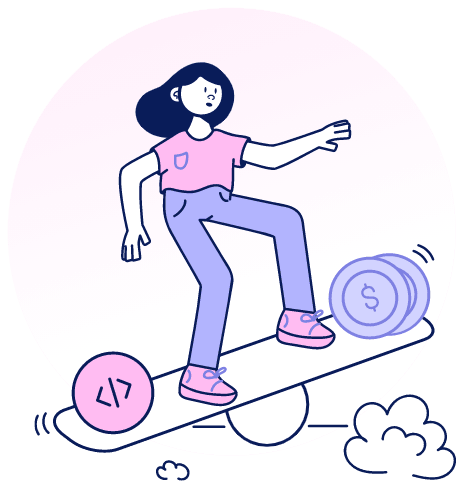 Customization
With the 100% source code, you have complete control over the design and functionality of the Uber clone.
Ownership
After the purchase, you are the sole owner of the code outright -no worries about licensing fees or other costs.
Scalability
Uber clone is scalable as the business evolves, and you can integrate new features that match the current trends.
Control
The ownership of the source code grants you complete control from the development to the deployment process.
What can you expect?
Get to know which plan suits best for your business.
Additionally, we offer you a 30-min product tour of your choice.
Ready to get enlightened by our expert opinion?
Get in touch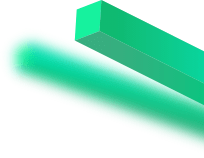 Frequently Asked Questions
Do you have any doubts regarding our product? This FAQ is here to answer all your questions.
What is Uber clone?
Uber Clone is a ready-made taxi booking mobile app solution that'll empower entrepreneurs to start a digitized taxi dispatch marketplace.
What is 100% source code?
You'll receive a 100% source code file without encryption. It gives you the full freedom to modify it to your business requirements.
What do Unlimited updates include?
We will keep on adding new features, enhancements, and bug fixes.
If you are eligible for unlimited updates, we will give you the updated source code files whenever we release a new version.
Even though upgrades are free, website reinstallation, mobile app reinstallation, and resubmission will be under additional cost.
How to apply the product updates to the customized version of your project?
If no custom changes were made, we can simply replace the files from the new version.
However, if we have worked on any custom changes, we will need to compare the code and implement the changes using source code comparison tools such as Beyond Compare.
Updates are completely free. However, if we need to compare and apply the changes, then we may charge you for the hours spent applying the upgrades.
Please get in touch with our team for more details.
If you or your team worked on any custom changes, we will only provide updated source code files and will not be able to provide support for tampered source code files.
Can I still receive updates after my tech support package expires?
Depending on the plan you purchased, you receive unlimited updates.
What should I do after my tech support package expires?
You can hire our team for additional support. It will be under additional cost.
When will the free technical support period start?
The free technical support period will begin from the date of purchase.
What is included in the tech support?
Help you with text changes
Help you with color changes
Help you with the static content translation (for a maximum of 3 languages and 2 iterations for each language)
Clarify your questions
Bug fixing (If it's critical, we will give you a time frame to fix it. Otherwise, we will include the fixes in our updates)
What is not included in the tech support?
Issues in your local machine installation
Reinstallation of the script
Issues in Git due to not following the instruction
Issues in modified code or if customization is done by you/your team
How can you contact our technical support team?
After the purchase, you can connect with our technical support team via email only. They will not be available for calls.
What's the response time of our technical support team?
Our technical support team will respond to all your queries through email. It would take around 24 to 48 hours to respond during business days based on the queue.
Is Uber clone customizable for my end?
Uber clone is a readymade solution that is 100% customizable to develop any kind of ride-sharing platform.
However, once the source code files have been tampered with, we are unable to give technical support. (After the modification of the source code from your side).
What is the difference between a single-domain and a multi-domain license?
A single-domain license can only be used for one business in a single domain. For example mybusiness.com
Multi-domain licenses can be used for any number of businesses on multiple domains. For example mybusiness1.com, mybusiness2.com, etc.
What is free installation?
We will install the script on your server one time free of cost. You may need to pay for additional installations.
What is the recommended hosting?
We highly recommend AWS & DigitalOcean and also it will work fine on any Ubuntu-based hosting servers.
Here is the minimum server requirement,
Operating System - Ubuntu 22.04
Storage - 50GB (Should be expandable)
RAM - 4GB (Should be expandable)
SSH with root user access
Note: The server should be plain. It should not have any configuration like Apache, any Database, etc.
We just need a fresh installation of Ubuntu 22.04.
What is free SSL Installation?
We can proceed with Let's Encrypt SSL (Let's Encrypt is a free, automated renewal, and open certificate authority).
If you wish to install another SSL provider, there will be an additional cost for the SSL installation.
What is included in the Free Rebranding?
Web admin panel/ landing page theme color and font changes
Web admin panel/landing page favicon changes
App package name / Bundle ID changes.
App name changes.
App icon changes.
App theme color changes.
Firebase Crashlytic and FCM integration.
What is Static and Dynamic content translation?
Static contents are rendered from the static language files in the web and mobile apps.
The Dynamic contents are the inputs provided by the users/admin which are stored in the database (For example Vehicle category name, location name, etc.).
Free tech support covers the static content translation for a maximum of 3 languages (2 iterations for each language).