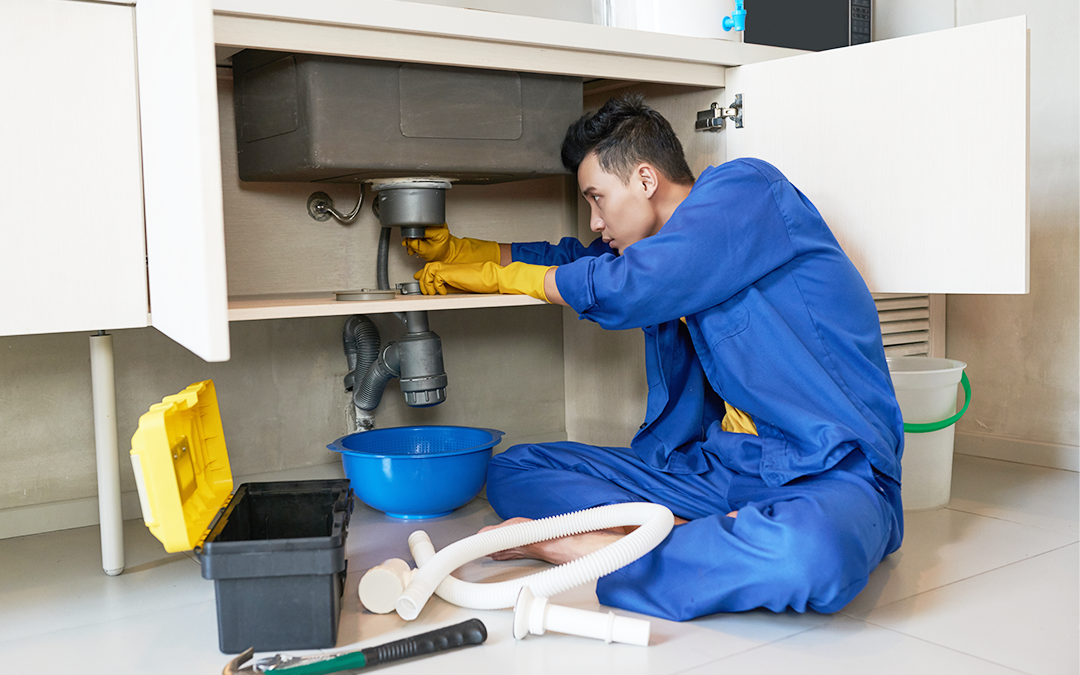 5 Best Handyman Apps [2022] And How To Build One?
In this blog, we're gonna see 5 best on-demand handyman apps that lets you book any kind of home services that you need hassle-free.
Do you know that the on-demand services startup, Urban company is started by three young men with an idea of solving the day to day problem?.
According to Fortune India, they have already raised about $110 million from investors and valued at around $480 million.
The on-demand businesses like the handyman app is one of the booming and profitable business ideas for an entrepreneur.
If you are striving to start your own business, then an on-demand handyman business might be a better option to go with.
So how can you start an on-demand handyman service?
The on-demand handyman service needs an Uber like website/app and experienced professionals to back your business.
There are a lot of professionals out there who are not able to find their potential customers. If you can build an Uber for handyman app/website that can connect the professionals with potential customers, then it'll be a huge success.
In this post, I'm going to show you the 5 best on-demand handyman apps in 2021 that you can make use of and if you are an entrepreneur reading this, there's a bonus for you too.
How on-demand Handyman App Works?
The on-demand handyman app is the online platform that connects the customers with the professionals to do any kind of household work like plumbing, wiring, remodeling, cleaning, carpentry, etc. [Basically every household repairs and services].
There are numerous handyman service apps available in the market. The working system of the handyman app is the same as Uber hence it is also called as Uber for handyman app.
The basic workflow of the handyman app listed below,
The customer logs in to the app by providing the necessary information.
He/She prompted by the app to add their exact location.
Then the customer selects the type of service needed, the date and time of service.
The app displays accurate fare before booking the service.
If a customer is satisfied with the pricing he/she can proceed further by completing the process.
The professional will show up at the specified time at their location.
5 Best Handyman Apps of 2021
This is getting interesting: There are quite a few on-demand handyman applications available in the market for handyman services.
We're going to see the best handyman apps of 2021, which you can use to book your services conveniently.
1. Taskrabbit
Taskrabbit is the American on-demand handyman app that allows customers to book house care services like cleaning, moving, furniture assembly, etc, and also order groceries.
Currently, they are providing services in 47 cities of the US, 4 cities of the UK, and a city from Canada.
2. Handy
Handy is also an American based company located in New York. They also offer services such as cleaning, electrical, moving, maid service, plumbing, etc. They too offer their services in countries such as the United States, United Kingdom, and Canada.
3. Urban Company [Formerly known as Urban Clap]
Urban Company from India is also one of the best home service providers offering services such as AC repair, home salon, cleaning, electrical service, plumbing, painting, etc. They also offer disinfection services during this COVID19 pandemic situation.
They are currently operating in 18 cities of India and 4 cities internationally [Dubai, Abudhabi, Sydney, and Singapore].
4. Thumbtack
Thumbtack is a California based privately held on-demand handyman services company. They provide almost 1000 different services to choose from.
The Thumbtack provides services such as home tutor, makeup professional, dog trainer, florist, cleaners, and many more.
You can check the reviews and ratings before choosing the professional.
5. Porch
Porch is one of the best handyman services companies out there. They provide almost all kinds of home services from application installation, furniture assembly, electrical works to HVAC system installation, moving, security installations, etc.
They also provide home services for some big brands like Walmart, eBay, Bing, etc
You might be wondering, how to build one?
Create your Handyman app with us!
Development of On-demand Handyman App
If you are about to build a handyman app, then you need to figure out answers to the following questions,
What are all the features that should be there to build an MVP?
What can be the best technology that can be used?
What is the cost of development?
Don't worry if you don't have a clear idea. Not everyone knows everything. Here we are going to see the answers to the above questions.
1. What are all the features that should be there to build an MVP?
The three main users of the on-demand handyman app are the professionals who want to connect with the customers, the admin/platform owner, and the customer.
So you have to build three different solutions with personalized features and functionalities for them like,
Admin panel
Professional/Handyman App
Customer App
Let's discuss the three in detail with their unique set of features and functionalities,
1. Admin panel
It's the master panel that controls all the main functionalities of the on-demand Uber for handyman app. Admin panel contains some unique set of features like,
Bookings management – The admin can track the current and past booking details along with the professional's details and User's details. They are also able to see the fare amount for the recent and past services via bookings management feature.
Manage customers and professionals – This feature enables the admin to add, remove, or even warn the professionals who have bad reputations among the customers. Also they can ban or unban the customers from the platform.
Site management – The admin has complete access over the platform, they can change the website's logo, content, and some technical elements like URL, meta description, etc.
Cancellation details – This feature in the handyman admin panel allows the admin to view the canceled bookings and the reason for cancellation.
Manage notifications – Admin can send the push notifications to both customers and the professionals regarding any important announcements, Festive wishes, offers, etc.
Some other features that can also be included in the admin panel are earning reports management, managing service categories, analytics, etc.
2. Handyman/professional's application
Professionals who need to connect with the customers have separate applications to manage the process. They can use the application to share the service they provide and accept bookings directly from the customers.
Some of the features that tailored to match the needs of the professionals are,
Add/Edit personal information – At first, the professionals should register themselves on the platform by providing their mobile number. By using Twilio verification, an OTP will be sent to the registered mobile number to avoid suspicious activities. Then they can be able to add, change or remove their personal details.
Payout method – The professionals are able to receive the payments for their service via card or even through online payment integrations.
Service Requests – This feature allows the handymen to accept or reject the service requests from the customers. If they cancel the request, they need to mention the reason for cancellation by either using the list of options given or they can type manually.
Earning reports – The professionals can view the earning reports directly from the application. They are able to filter the results by weekly, monthly, or yearly earning reports.
3. Customer application
The applications of customer have several features to enhance the user experience. They can go through the service listed and book the service needed in a quick time.
Let's discuss some features of customer application,
One-click signup – This feature enables the user to log in to the application hassle-free. Just by entering the mobile number and the OTP they can easily log in to the application.
Multiple service list – The customer can scroll through the list of services available and book the needed service quickly.
Fare estimation – The service fare can be calculated prior to the service booking, this allows the customer to know the exact fare for the service they opted.
Payment Options – The customer can pay for the service via cards, in-app wallets, or the best in class payment gateways. In-app wallets can also be recharged via cards.
Now you got some feature ideas to build a minimum viable product for the handyman app. It's time for us to move on to the next question.
2. What can be the best technology that can be used?
Choosing the right technology is the most vital part of on-demand handyman app development. Building your app with the right technology not only enhances the quality of your product but also it helps you stand out from your competitors.
The best technology that can be used to build an MVP of the handyman app will be Flutter.
What is Flutter? Flutter is an open-source portable UI toolkit powered by Google to build cross-platform native applications.
Why Flutter? Flutter is now the better choice over react native among developers. According to venturebeat, almost 500,000 developers are using Flutter monthly.
Some reasons to choose Flutter are,
Flexible widgets
Faster development and increase in productivity
Single codebase
Best community support
Firebase integration
Decide what are all the features and technologies that can be used based on your needs. Now it's the time to discuss one of the most important parts of development, yeah "COST".
3. Cost of developing Uber for handyman app
The development cost of any application depends on the features and functionality you choose to be in your application.
Factors influencing the cost of development are,
Features and Functionality
Application platforms
Additional integrations
Design
Testing, etc.
To develop a full fledged application it may take up to 600 – 1200 hours depending on the complexity of the application.
[Since the features and workflow of Uber for handyman app is the same as the on-demand Uber like app]
According to codementor, the total time required to develop an MVP of an on-demand Uber like app will be around 308 – 382 hours. Then, the total cost to develop a minimum viable product will be around 30000$.
30000$, i know that's huge for a startup to invest in. But there's another way to start your dream business which is buying a readymade script.
The ready-made on-demand Script too has every required feature to build a minimum viable product. They cost roughly around 1500 to 3500$ and if you need some additional features you can customize it too.
There are a lot of pre-built applications available in the market. Choose the best readymade handyman app like Uber that matches your business profile and customize it based on your preferences.
Bonus Tip
Here comes the bonus tip for entrepreneurial minds, who are about to build their on-demand handyman app.
We've built an amazing product that is customizable to suit any of the on-demand business needs. This product has every necessary feature required to start an on-demand venture.
Some astonishing features of our product are, one-click signup, multi-currency and language, Stripe 3D secure, in-app wallet, live tracking, fare estimation, etc.
Aren't you curious about the product?
It's WooberlyHandyman, a highly flexible on-demand Uber like app script that helps you to start your business instantly.
How WooberlyHandyman app benefit you?
No product is helpful unless it benefits you or your customers. Hence Wooberly, On-demand app comes with tons of benefits to amaze you.
1. Advanced technology
Wooberly built with futuristic technology – Flutter. The benefit is that both the iOS and Android applications built from a single codebase, which in turn reduces the cost and time of development.
2. Cost-effective
Buying a pre-made script and customizing it to suit the needs of your business is cost effective than building an app from scratch.
3. Faster time to market
Wooberly helps you to launch your business globally as fast as possible by it's built-in features. We deliver our product at the highest quality to launch faster into the market.
4. Tech support
We offer end to end technical support to rectify the problems faced by our customers.
5. Security
We integrate Stripe 3D secure and Stripe connect onboarding to enhance the security of our platform.
Conclusion
So, we've discussed how to build your own on-demand handyman app for your business.
I know it's not so easy to build the best application but we have to do whatever it takes to build one.
Create your Handyman app with us!
---