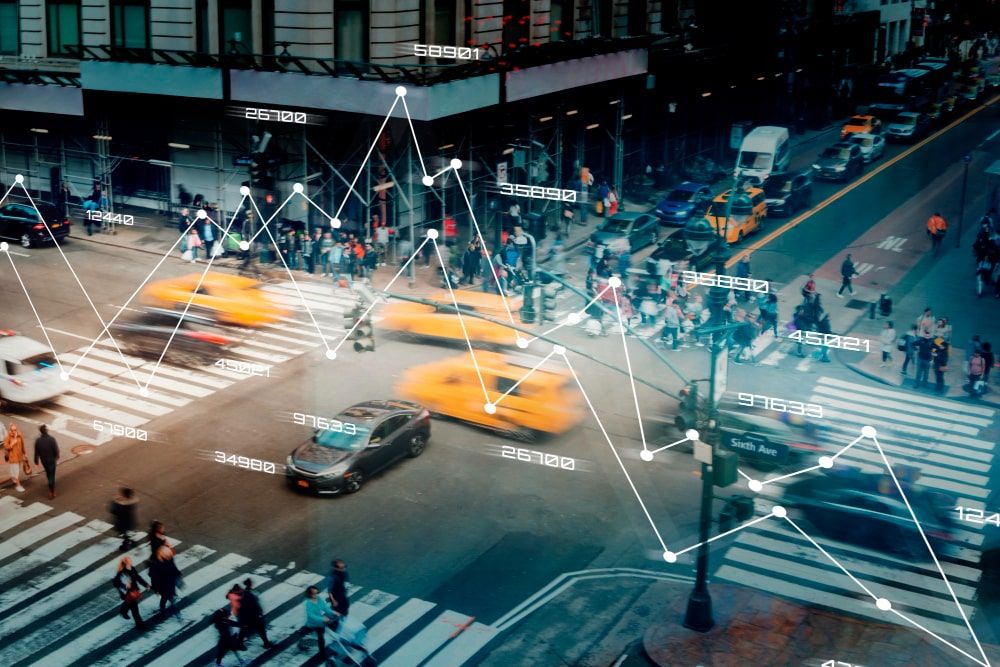 20+ Ridesharing business statistics - Latest(2023)
Discover the latest ridesharing business statistics in 2023, from knowing the market share to the revenue growth with more than 20+ statistics.
Top 10 Ridesharing Statistics!
As of 2022, the ridesharing industry is valued at $96.9 billion and has predicted to boom to $226.01 billion in 2028.

Between 2022 and 2028, the industry is anticipated to grow by 133%.

Out of 100, 26% of ridesharing app users avail of taxi booking services monthly.

US users are progressing - 36% of Americans using a ridesharing app.

By globally in 2026, the market is projected to bloom to $185.1 billion.

Comparing the market share between Uber and Lyft, Uber has 71%, whereas Lyft has 29%.

China has the highest share of ridesharing users, with around 44% total population using them.

People who walk or ride a bike utilize ride-sharing services at a rate of 70%.

Throughout the year 2022, Uber generated $31.8 billion.

Around 18-29 age people are the target audience of ridesharing apps.
Want more covered with specific detailing? Let's discover it together.
Use these jump links to go where you want
Let's break down the user statistics
The statistics of users are critical while determining the growth of a specific industry. Although, the data changes based on age, demographics, and income level.
We are going to see that!
Compared to rural areas, urban individuals have double the percentage of utilization. Rural places have a far lower rate of adaptation.
College graduates and those who make more than $70k a year were more inclined to the ridesharing app.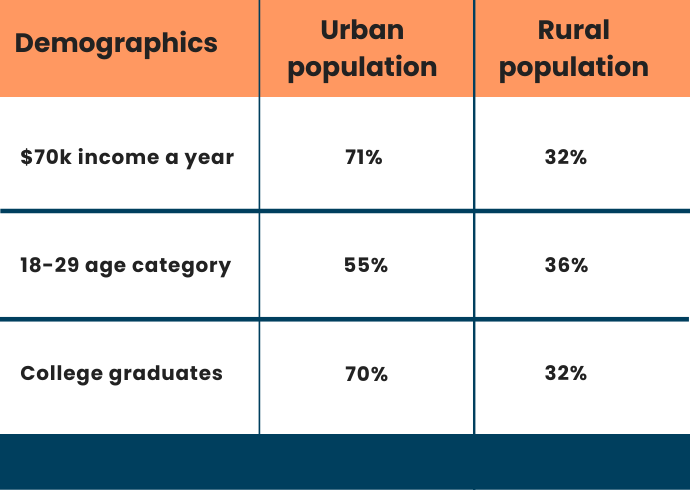 Statistics of user & driver (Uber)
1. $364 per month
The typical Uber driver earns $364 per month. It may sound small, but to conclude the fact, most Uber drivers do part-time, so it isn't exactly small.
2. Total no of drivers
Uber has an enormous driver count due to being a renowned brand in the USA. Each quarter, the average number of people onboard is 2,09,000 people. Though, they only had about 3-4 million people worldwide.
The rival: Uber VS Lyft
1. Monthly users: Lyft VS Uber
On average, Lyft has 20.3 million active users, while Uber has 131 million users; the difference was huge, yet Lyft managed to sustain this trouble - despite having a big clash.
2. Market share
Once again, Uber holds a bid medal with a 71% market share in the US, and Lyft has the rest, 29%. It's clear that Uber was first on the market in 2009 and Lyft in 2012.
Notes for us from these statistics
Of course, the ridesharing industry has seen steadfast growth since its inception. Though, it faces a lot of agony through the covid-19 pandemic.
By analyzing the current circumstance, the experts have concluded that the ridesharing industry is yet to witness its new height.
Asides from the red chart shown in the covid times, people have now completely moved to the norm. Businesses are changing, maybe evolving. And they would like to choose what's convenient for them.
At the end of 2022, the ridesharing industry valued at $96.9 billion, that's 14X growth comparing 2017. The evolution has been significant, but there is much more to witness.
Driving factors for the ridesharing business growth
The economy was worse in the past times. However, as the year passes, we are slowly mitigating the impact of covid, and the economy is slightly recovering to the normal phase - slowly starting to bloom. But still, it's trying.
By 2026, the number of users is predicted to surge by 97.2 million. So, it's obvious to expect only positive growth from this industry, and it is no wonder.
People become so cautious. Instead of owning a taxi, which costs them repairs, insurance, and maintenance. Wouldn't great for them to hire a taxi than to own it? It is an effortless option and doesn't cause them a headache.
The Internet is widely available to the public, allowing them to become acquainted with online platforms such as social media, search engines such as Google, and mobile and web apps.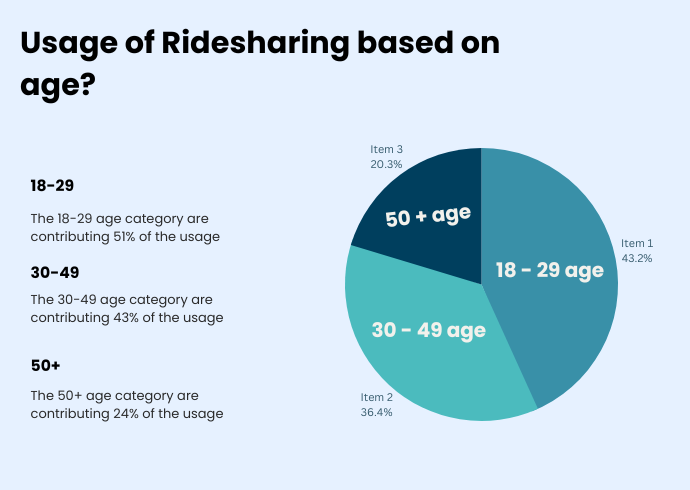 Top players in the ridesharing industry
1. Uber
Of course, Uber, a pioneer of the ride-sharing industry, is a well-renowned and exposed taxi business among riders. Uber is now available in more than 528 cities across the world.
2. Lyft
Started in 2012 by computer programmers Logan Green, and John Zimmer. In 2022, they generated $4.1 billion, and that's a green trend, comparing the last year, 2021.
3. Hailo
In 2011, Hailo started as a platform that connects drivers and riders with its mobile app, headquartered in London. In 2016, Hailo was acquired by a German company, myTaxi.
4. OLA
OLA is an Indian ridesharing business that started 12 years ago in 2010. India, Australia, New Zealand, and the United Kingdom are the primary ground for their operation.
5. Cabify
Cabify is a multi-mobility platform for people that offers a variety of alternatives to private car travel in cities. It is present in Spain as well as Latin America (Mexico, Chile, Colombia, Peru, Argentina, and Uruguay).
End note
We've seen a lot of numbers, with some saying, "Some feel, yah, it's good!" and others saying, "Who knows?" Whatever the case, I am sticking to what I have stated in this blog, such as the data and others we have seen.
And special thanks to several sites where we gathered resources presented in this blog. Those sites were authoritative, and so does this blog.
Let's not boast about ourselves. Let's see you on the next blog. Goodbye!
---