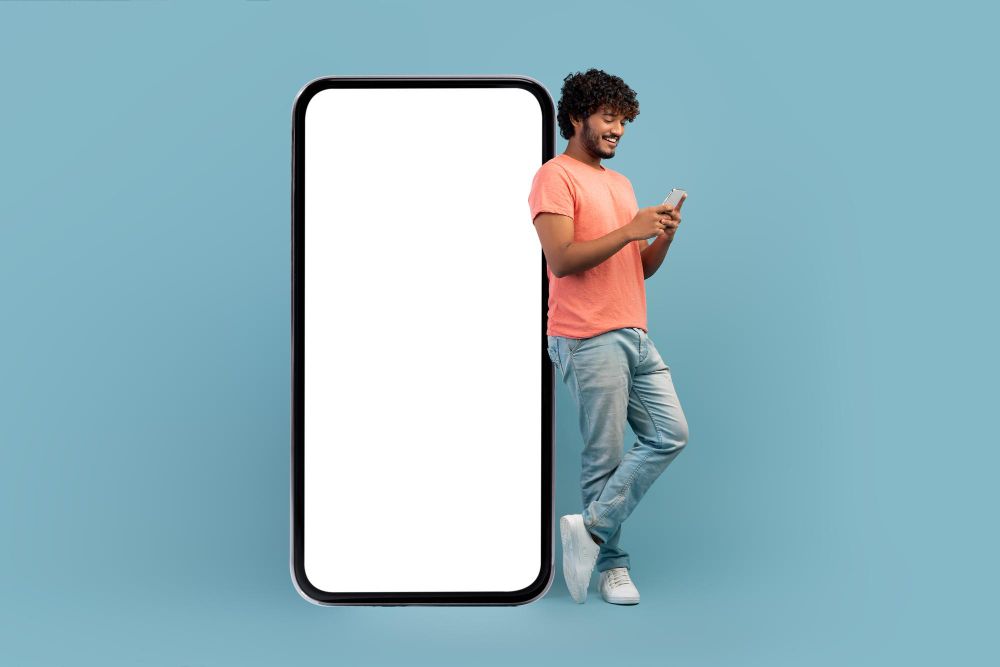 The key benefits of the white-label Uber clone app
White-label Uber clone apps are low-cost solutions that benefit their customers with all the features required to establish a ride-sharing business.
In our modern era, described as the Internet era, where we rely extensively on the Internet to conduct our daily lives, you'd surely experience culture shock if you heard someone say they'd never heard of Uber, don't you think?
Exactly! Who doesn't know about Uber, the revolutionary mobile app that introduced the concept of online ride-hailing and changed the way transportation works around the world?
The idea of Uber is widely regarded as an extraordinary innovation in the transportation industry and has inspired many people to start their own online ride-hailing businesses, as well as those already in the industry to expand their services online.
However, you may ask, "How do they do it?" How can these individuals, inspired by Uber's business model, start their own online ride-hailing services?
Read on to find out.
Key advantages of a white label Uber clones
What is Uber clone?
For those of you unfamiliar with the term "Uber clone"," let's take a look.
The term "Uber clone" is generally used to refer to an application that mimics the features and functions of the Uber app designed for a company that follows the same business model as Uber.
These Uber clones can be adopted by both new and established entrepreneurs in the business of cab companies to expand their online service and customer base.
Companies can use these clones for their business in two ways: They can develop them from scratch or purchase a ready-made ride-hailing app solution from a provider.
What is a white-label Uber clone?
White-label Uber clone apps are pre-built solutions developed by a third-party company. These pre-built solutions are web and mobile apps that mimic the functionality of the actual Uber app and have the features required for a ride-hailing application.
The term "white label" means that the product resembles packaging with a plain white label that can be personalised with the branding and logo of the company that buys it.
These white-label solutions provide all of the features needed to enter the market swiftly and effectively, and these white-label clones are also believed to be far better than the clones developed from scratch for the many advantages they bring to the table. Let's understand why.
Key advantages of a white label Uber clones
White-label Uber clones are developed by industry experts who have worked with established people in the field, and they are made with the goal of providing customers with the best possible products and services.
For this reason, these white-label Uber clones have a number of benefits for your business. Let us take a look at what they are.
1. Quick Launch
Building an on-demand transportation app from scratch is a challenging and tedious process, and this is why white-label Uber clones stand as a much more desirable alternatives for many in the industry.
These white-label Uber clones, as mentioned earlier, are pre-built solutions with built-in features needed in a ride-hailing application, and they can be customised to represent your company's brand and aesthetics in a matter of weeks.
One of the most important strategies for building a successful online ride-hailing business is to start small and start fast, and choosing a white-label solution allows you to do just that.
2. Affordability
Creating a taxi app from scratch necessitates a considerable financial investment, so choosing a white-label solution, which is a cost-effective alternative, appears to be a major advantage and a much wiser decision for many industry insiders.
Another major reason why many entrepreneurs prefer white-label solutions is that, apart from being less expensive to launch as a whole, a white-label solution can also be equipped with the features they want at a much lower price than developing it by themselves.
3. Customization and Rebranding
As mentioned earlier, with a white-label cab app solution, companies can choose from several customization options that allow them to tailor the user interface to their brand.
They can customise the white label app's interface by choosing a user interface template that matches their company's brand and includes their logos, colours, and typography.
Businesses can then customise the app's features and functionality too to meet their specific needs, such as interaction with payment systems, ridesharing, preferred transportation options, etc.
4. Scalability
White-label Uber clone apps are designed to be scalable, accommodating the growth of your business, which is another major advantage to its users.
As your customer base grows, the app is able to meet the increased demand without compromising performance.
Plus, the app can be quickly changed and improved with new features that meet changing market trends and user preferences with less effort on your part, so the process of introducing a new vehicle category in the app or expanding your business to another city or country won't be a tiresome one for you.
5. Better Return on Investment
By being highly cost-effective and enabling rapid adoption, white-label ride-hailing apps have increased operational efficiency with lower investment, which results in greater customer satisfaction, which in turn yields a higher return on investment.
Taxi companies could also use the app to expand in the long term and stay competitive in a market that is changing rapidly due to changing consumer behaviour, as staying relevant directly impacts the ROI as well.
6. Brand Recognition
Having an app for your business is also an ideal approach to promote it. You will attract new customers and delight existing ones by launching your app.
It imprints your brand identity in the minds of many people to some extent, and doing this with a white-label clone helps you achieve that identity while being cost-effective.
Importance of features in a white-label Uber clone
A good white-label Uber clone that was designed deliberately and with attention to detail on quality provides all of the benefits listed above to your business, but this is not true for all white-label Uber clones on the market.
One has to be careful when choosing the Uber clone app for their business. You may be wondering about choosing the best Uber clone; we'll explain how.
Any app is only as good as the features it offers its targeted users, and so examining the features offered along with the Uber clone will undoubtedly assist you in determining the ideal service provider for your company.
Some of the features to look out for in a quality white-label Uber Clone will have live driver tracking, fare estimation, and trip rating options for the rider app.
Driver status toggle, dynamic routing, trip history, and earnings management on the driver app side, as well as geofencing, dashboard, site management, language, and currency management for the admin panel, are some of the notable features found in a quality Uber clone.
Make sure that your chosen white-label Uber clone offers you the ideal features to reap all the benefits that come with using a white-label clone app for your business.
Final Note
The number of benefits that a white-label Uber clone can bring to any entrepreneur looking to enter the ride-sharing market or expand their existing business is enormous.
It is not just about cost effectiveness and customization, but also about the image of your business that it creates for all of your potential consumers. Having an app gives you a unique identity and sets you apart from all your conventional competitors.
The features your app provides your users enrich their experience, and their favourable feedback expands the reach of your business.
In the end, the service provider you select defines the quality of your white-label Uber clone, which in turn influences the experience of your end-users.
---