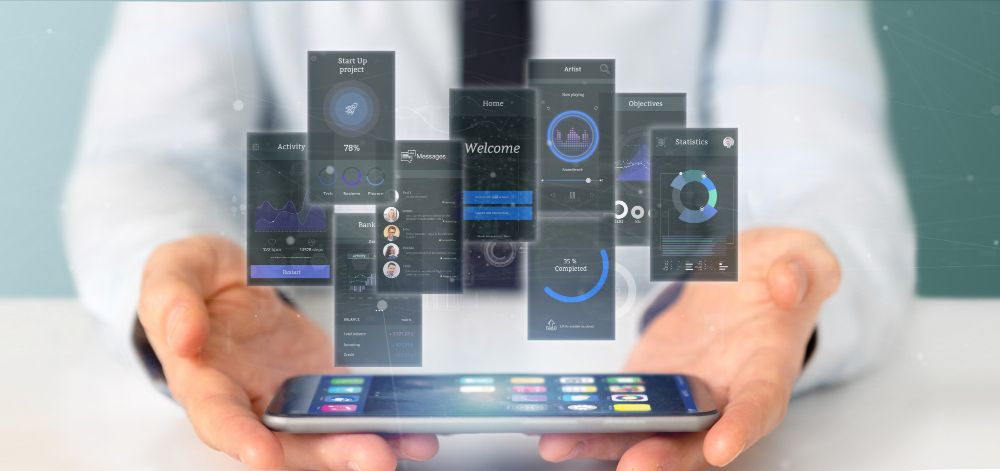 How to choose the best Uber Clone app?
We know you have trouble choosing the best Uber clone. Then, discover the essential checklist we have discussed in this blog.
Do you know the main advantages of Uber clone? Why it's a become hit?
Before the Uber clone exist, when considering the development of a taxi-booking app, we need to have the privilege of having a huge investment.
That stops many from starting a ridesharing business.
Thus, Uber Clone just exists and solves all their pain points.
Since being a readymade taxi booking solution, it becomes to come up with a badge of cost-effectiveness and offers a quick launch.
That's what I mean by solving the pain point.
And still, entrepreneurs haven't gotten to their comfort zone. Why?
Even though the Uber clone is here, it's become hard for them to choose the best one among several providers.
That's why, we have done the hard work for you.
Let's start by searching for the Uber clone.
Go to any browser and type "Uber clone" in the search bar & hit enter, you will be displayed with various web pages that sell Uber clones.
No worries, with the checklist you'll be seen in the following section, you can choose the best Uber clone for your business.
Why is the Uber clone received a warm welcome?
Following Uber's success, there is a great deal of interest among entrepreneurs in the ridesharing industry.
Talking about that, get the recent statistics of ridesharing industries here.
Using Uber clones, entrepreneurs have not only aimed to start a Uber-like business but also to customize the solution for their business needs.
For example, a security app, tow truck app, or courier app.
Moreover, the growing pressure on traditional taxi businesses to adopt digital solutions supplements the overall demand for an Uber clone.
Uber clone? How it differs from scratch development?
Uber Clone is a readymade taxi booking solution that comes with in-built features, design, and functionalities.
After the purchase, it can be customized and launched within a month. Though, the requirement determines the timeline of the launch.
Then, how it differs from scratch taxi app development?
I can hear you.
You don't need to code from scratch
You don't have to spend years building one
Doesn't do harm to your pockets, I mean - it's cost-effective
Even though it's the pre-build solution, you can customize new features, designs & more.
Choose the best Uber clone with these checklists!
1. Is the Uber clone customizable to any extent?
After the purchase, some businesses offer 100% source code, which gives the complete freedom to customize the solution to any extent.
It involves customizing the app's appearance, features, and functionalities to suit your business needs.
2. Has a friendly user-friendly interface or not?
Why you should consider this?
Have you come across any website or app that has a messed up user interface?
You didn't find what you wanted and returned as if nothing happened.
So, don't do that to your user. Choose a business & ask for their demo, there you'll know.
Uber clone with better user-friendliness could elevate your user experience and increase the retention rate.
Watch you need to look for?
Smooth navigation
Simple booking procedures
Easy payment options
3. Do they have a secure payment gateway?
The payment gateway ensures that the transaction takes place safely and securely on your platform by acting as an intermediator between your app and the bank.
Scrutinize through the product page and find their integrated payment gateway provider.
Some of the suggested providers are Stripe, PayPal, Amazon Pay, and so on.
4. Real-time tracking and navigation
Real-time tracking and navigation are key features that help both driver and rider to track the location in real time.
Within the app, it displays a live, dynamic view of the driver's current location on a map.
5. Targeting the world audience
Multiple languages and currencies make sure that the user can access many languages and currencies.
If you plan to launch your platform to target the pan-world audience, then ensure that your preferred Uber comes with these features(Multi-language and currencies).
6. Analytics
When you purchase an Uber clone, you neither use a driver app nor a rider app, but rather an admin panel to manage your taxi business.
What you need is an eagle-eye view to monitor the status of your business.
What can you expect inside?
Number of riders using the platform
Number of drivers using your platform
Counts of bookings happened via the platform
More importantly, your earnings
These are the data that help you to understand the current scenario and to plan a strategy.
7. Pricing - Don't fall for it
Whether you're purchasing a source code or additionally availing of their customization service, pricing is a crucial thing to consider.
Don't just buy Uber Clone just because they're offering it for your price.
But examine whether you're getting the best for the price.
For instance, some businesses may rope clients in using their dodging pricing strategy but fail miserably on the product.
That's what I am trying to say.
8. Features - Do they have enough?
When analyzing several Uber clone solutions, you may go through the features they offer that matter to you most.
But don't just stop there.
You need to dig, scrutinize, and compare each Uber clone and identify who wins at giving the most important features that could elevate your taxi business.
9. Finding their authority
On their product page, you can surf through the review section, though it's obvious that every business wants to show its good side to its clients.
But you have another loophole to see their unbiased clients' reviews.
Note: Every business has its company website, you can find it on the footer section or anywhere.
After finding it, you can type their business name or profile(don't land on their site).
You'll be shown the ratings on the right side.
That's a Google review for you.
However, you'll find two kinds of reviews there. One is given by their employees, and the other by the client.
That's it.
10. Check their app demo
Coming to accessing their demo, where you can find a driver app, rider app, and the admin panel.
Moreover, cross-examine whether they are fulfilling what they claimed on their product pages.
You can check the design, features & functionality, user-friendliness, and so forth.
Portfolio
In the portfolio section, they display their previous business work along with the brand logo.
I mean, you can know the impact that the solution made in real time.
I don't know how it can be judged. More than a platform, the success of the business is determined by the business offering and how often the customer enjoys the service.
Coming to ourselves, we have served 500+ clients through our readymade solution.
If we want to be more specific in the Uber clone, we have made some impact here.
For instance, Drimona, a taxi booking business has purchased our Uber clone, and now check out their site.
There you can access both our Android and iOS apps.
Finding the best partners becomes HARD.
We hope you can choose the best Uber clone for your business.
And also check for the tech stack used to build the platform.
Keep in mind that research is the foundation of all. Take your time to explore various Uber clone providers, their offerings, and their track records.
But if you find that a hard process, here is our Uber clone for you.
Go and get access to the live demo.
If you like what we offer and want to know more about it.
Get an extensive product tour by our expert, we can do that for free, too.
---
Partner with us & launch your app
Disclaimer: The term 'Uber' is only used for marketing purposes, and we are not associated with the company in any form. The source code and design of our products are fully owned by us. We do not indulge in using copyrighted materials.
---