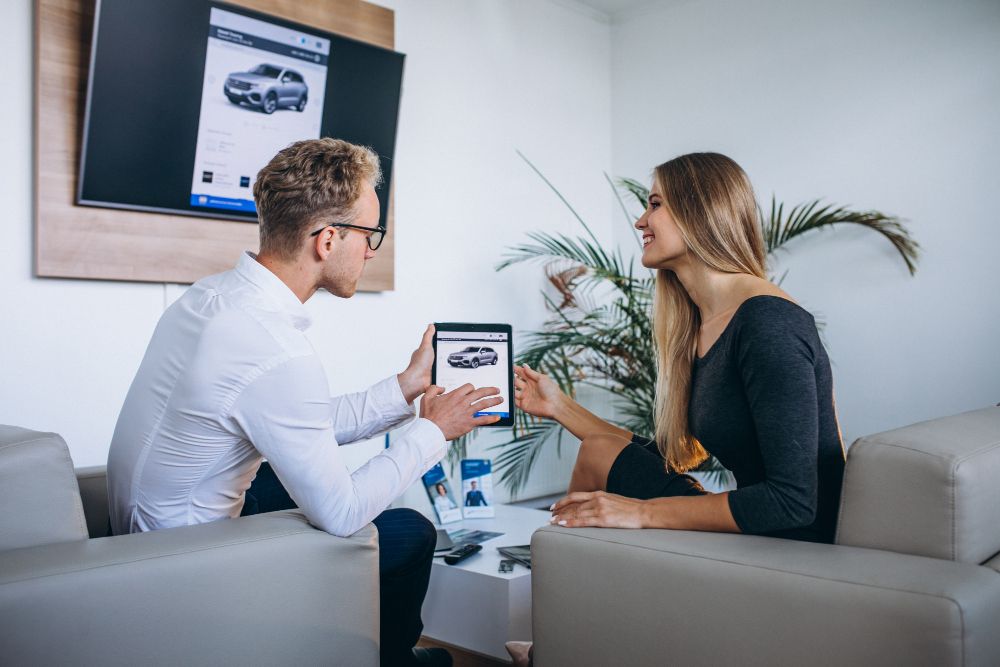 How to start your rideshare business in 2023?
Discover the ultimate guide to kickstart your ridesharing business in 2023. From planning to execution, we've got you covered!
Starting a rideshare business is not a cup of cake; it takes a lot to create one. You may know that well, which is why you are in this blog, trying to get the most out of it.
Uber is well-known for being a pioneer in the ridesharing industry. But what drives them to achieve such levels of success?
It's their innovation and the new approach to the market. Surprisingly, all this came in 2009, but not wholly, as we can see Uber for now.
It cost them more than ten years of hard work and consistency to be on the top list.
Let's drive back to history in 2009 when Uber identified a gap in this ridesharing business. I mean, for innovation.
There is a missing gap in automating and revolutionizing the process of booking taxis. And Uber had found it and addressed it with their service.
Like Uber, let's discover how you can start your ridesharing business, from planning to execution.
Yeah, we have everything articulated in a single blog.
What is a rideshare business?
A ridesharing business is referred to a company that furnishes a platform and connects riders and drivers through a mobile app or website.
In return, the platforms earn a commission from both users, and that's how they generate the majority of their revenue.
It looks simple - we all know that.
If you have the urge to get the numbers of this industry - make use of this ridesharing business statistics blog. Here we let out the complete statistics in an engaging way.
Define your niche
Not only the rideshare industry but perhaps every business needs to figure out its niche - a location or market segment.
Without doing so, how can you hone your service and offerings?
Let's say you have planned to start your business, but you didn't determine your place or how you can help your customers.
You're bewildered now!
Planning things before the start will ensure that you're heading towards the right path or not.
Steps to identify your space,
Analyze the current market - like strengths, weakness, target audience, and market share.
Figure out your interest and expertise that align with the market opportunities - so you can serve your customers well.
And the remaining, we'll see one by one.
Your strategy holds a huge impact
How about taking the pioneer of the ridesharing business, Uber? IIf we dig into their strategy, their focus was to give a rider-centric approach, but here is the problem that stings altogether.
When we prioritize one user, the other gets suppressed.
Here I am talking about the driver. However, both users(Riders and drivers) play a crucial role in the success of the business.
They are the ones you're getting revenue from.
So hone your plans and policies to add value to the rider and driver. That's how you can differentiate yourself from the rest.
Define your target audience
It's well known that the rider and driver are your target audience. If you believe this is what it is, it's not.
I mean, it's half YES and half NO.
Considering the rising participants in the market who have similar ideas as you have. Coming to the point, it's about getting more deeper and more specific - about your target audience.
Such as determining whom you're going to target - based on their demographics, geographic area, preferences, transportation needs, and income level.
If you need a real-time example
Here it is.
Wheely, Uber's luxury competitor, chose a different market. As you can see, we highlight it as a "luxury competitor" since they offer a luxury vehicle for their customers.
Not you're meant to choose the same path. Analyzing a target audience could open up new possibilities for your business.
Like Wheely, there are several players in the UK. Make use of this blog to know the top taxi app in the Uk. And get inspiration.
Know how's your competitor's doing
Here we come to the next big thing - Competitor analysis.
Kind of bored of hearing the word 'analysis' too often?
Sorry, we can't ignore it.
So to come to the point. Look for their,
Strength
Weakness
Pricing strategy
How each is unique?
Service they offer
By doing so, you'll get a clear understanding of the market - maybe, you're now on your notes scribbling down your strategy. Wait!
This blog isn't complete yet.
Collect your insight and adopt
While we're boasting about competitor research and defining your target audience, 'Feedback & Insight' are having their sip of coffee, leisurely watching us.
Yes, they're undervalued, and many ignore this process.
To gain a deep understanding of your potential customer's preferences and pain points, conduct a survey that could be your helping hand.
Through direct interaction with the user, it offers insights more than doing the previous two checklists (Target audience & Competitor research)
Legal requirement to start a ridesharing business
1. Registration
You'll have to register your ridesharing business as a legal entity. Whether, your business is a sole proprietorship, partnership, or corporation.
Steps involved?
Select your business name
Register with state and local agencies
Complete the paperwork
2. Insurance
Insurance is the basis - cause it involves the participation of the riders and drivers. It includes commercial insurance, which covers rides as well as drivers to protect against potential accidents or damages.
3. License and permit
Based on the location you choose, you need a license for the rideshare business.
Do check with your local government or transportation authority whether you need any specific license or permits to operate your ridesharing service. It includes a Transportation network company(TNC).
4. Background checks
As a ridesharing business, which requires countless participation from the drivers, doing a background check for them is necessary.
It includes criminal record checks, driving history checks, and verification of other credentials.
Ways to build your ridesharing app?
While coming to the development process, it's ideal to choose with whom to partner. Based on their expertise, projects served, and no. of happy clients.
How would you like to see the ways?
Custom development is the process of building an application from scratch, while readymade means a pre-build solution that comes with in-build features and functionalities.
Both have their pros and cons.
Choose custom development if
You have a huge investment
You want to build personalized features and functionalities
You are ready for the unhurried process
Choose a readymade solution if
You want a cost-effective solution
You want to launch your app within a month
You are a startup that lacks huge investment
If you've not gotten it well, check out this custom development VS readymade solution, here I explained it well.
In case you choose a readymade solution, we have an Uber clone to help you launch your ridesharing platform, which comes with in-built features and functionalities.
Moreover, if you have your feature suggestion in hand - we can make it possible with our developers.
And it would take a month to launch your platform.
We hope we have covered everything from "what is ridesharing business" to the "development guide", thoroughly.
So we have come to say goodbye. See you all in another blog.
Create your ridesharing app with us!
---