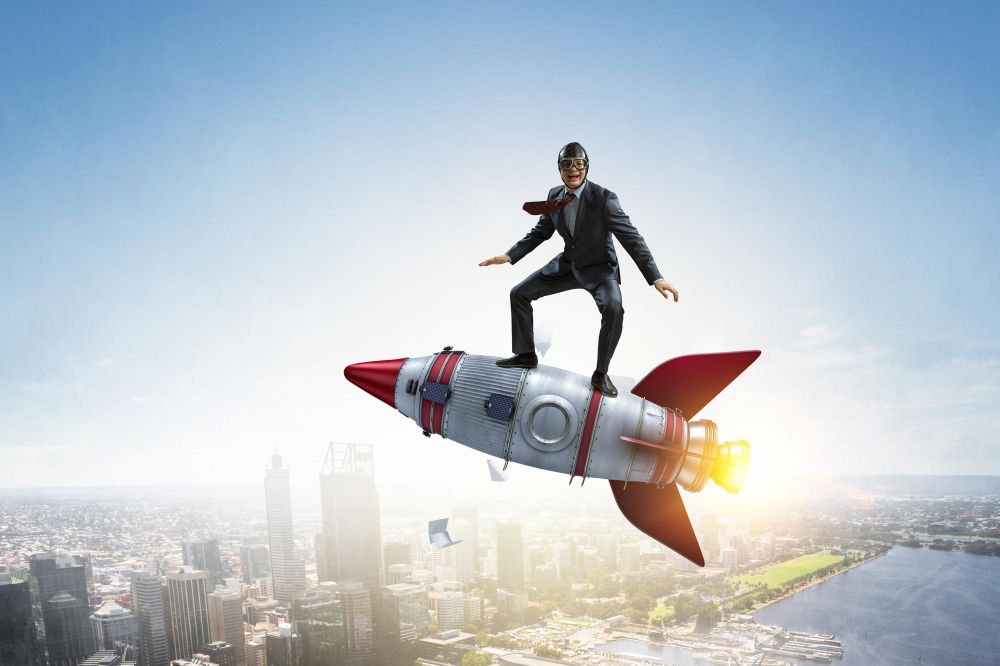 How to start a peer-to-peer rental marketplace in 2023?
Step into the future of sharing economy! Learn how to get started with your P2P rental marketplace in 2023 before actually starting one.
Without further ado, let's start with an intro - what is a Peer-to-peer rental marketplace?
A peer-to-peer (P2P) rental marketplace is an online platform that connects individuals or businesses to rent their assets or property with potential renters.
Let's say with the examples - imagine you are a P2P rental marketplace, where you typically own a platform that connects owners to list their 'assets or properties'.
While on the other side, you're giving hands to renters in renting the 'assets or properties'.
It's just SIMPLE, I mean the process.
How to start a peer-to-peer rental marketplace?
Types of the peer-to-peer rental marketplace
1. P2P property rental marketplace
Talking about the peer-to-peer rental marketplace, a platform we all have used quite often.
It does include all the property involved for a stay.
Accommodation rentals include vacation homes and unique lodgings like treehouses or boat houses may come under this category.
You're going to be just an intermediator between both parties.
2. P2P vehicle rental marketplace
Moving on to the next, a peer-to-peer vehicle rental marketplace, a platform where both the renter can rent up to a motorcycle to a car.
How often do you travel out of your cities, not having your vehicle at the time?
Won't you like a platform from where you can embrace any kind of vehicle - to explore the cities?
Yeah, I can hear your YES.
3. P2P equipment rental marketplace
Tools, machinery, electronics, cameras, furniture, and there is no extent for the list.
Not everyone could afford a camera just for temporary use.
Not everyone likes to purchase furniture for an occasional party.
Not everyone directly purchases the tool for minor carpentry work.
Renting equipment is a new norm.
And there are countless opportunities spread across the market for business owners.
4. P2P Camping gear rental marketplace
It connects the individual who has camping equipment for rent with those who badly need that.
Investing more conveniently and cost-effectively is better than purchasing complete camping gear.
That is what makes the renter prefer renting the essential gear through the peer-to-peer camping rental marketplace.
5. P2P Space rental marketplace
Peer-to-peer space rental is a platform, as usual, that connects a person who has space to rent with a person who needs a space for various purposes.
Like,
⭐ Event
⭐ Meeting
⭐ Workspace
⭐ Storage
⭐ Party hall
⭐ And for any purpose
This way, the renter gains flexibility and accessibility to a large number of spaces for various needs.
Do this before starting your P2P rental marketplace
Identify the segment to start
Identifying the segment could be an exciting process overall. In simple words, it means "finding your space", where you can serve your user well.
But nobody would give that easily. You need to make your hands dirty in discovering that.
So to do that, you can analyze market trends, research consumer wants, and identify gaps in the existing rental market.
You can take into consideration of the above said rental types to get yourself in. Before that, doing a comprehensive study on each segment makes you pick the one you are comfortable doing.
Like which really persuade you to grab the segment.
Tailor your business plan to be competent
1. Setting up your mission
What is your goal? Why do you need to start a peer-to-peer rental marketplace? What difference would you make?
These are the things you need to scrutinize.
Well, apart from that, setting up your mission makes it feel like a game for you. It propels you to drive your company to its growth stage.
I mean the revenue, growth, and value.
2. Target audience
If you are up to starting your vacation rental platform, your target audience is a traveler and a host.
If you are up to start a space rental platform - your target audience is Event planners, individuals, businesses, and property owners.
For car rental platform - Car owners & renters
The target audience depends on the segment you pick. But the best advice could be to do rigorous research on them.
Know their needs and pain points.
It could give you an idea - make you well prepared - for what's in front of you.
3. Implement your marketing strategy like no one
Assume you've chosen your niche, researched your audience, created your platform, and established your office.
But you're missing over a big thing called marketing.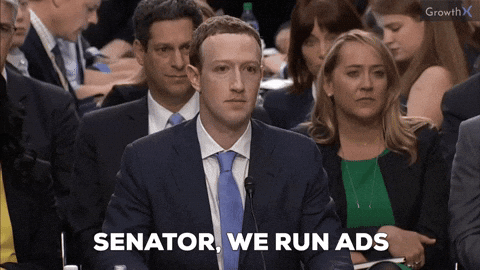 Note: Don't let the following GIF mislead you about marketing; advertising is a part of marketing.
For instance, the blog you're reading now holds approximately 1000 words, but more than a word, this blog needs to rank on Google.
For that, the blog itself needs to come after an SEO process(which falls under marketing) to make you read this.
Like, marketing is crucial to create a presence of what you have built. So that people can identify(like you identified this blog) consume, and finally, get the results.
4. Revenue channels
Revenue channels are essential for the success of any business, as they play a critical role in generating profits. While achieving profitability may be an ambitious goal for a startup, it remains somehow a dream.
And you can do it by widening your revenue channel.
⭐ Transaction fees
A key source of revenue in a peer-to-peer rental marketplace comes through transaction fees, which involve charging a small percentage on every transaction facilitated on the platform.
⭐ Partnerships and collaborations can open up new opportunities.
By forming strategic alliances with delivery services, maintenance providers, or others, you can make your platform appealing to your users. Meanwhile, you can charge for the value you reap.
⭐ Promoting a listing
Also, you can consider in-platform advertisement, allowing the owner to get a featured listing on your platform.
Selecting your tech partner to build your platform
If you have done the other process right, you can engage yourself in the thought of creating a platform.
And there you got two options.
Custom development
While one is building your platform from scratch. In this case, the process involves developing a platform(web and mobile app) from scratch.
It means you can be more specific about what you want out of the process.
Like the workflow, design, features, and functionalities, and you can build a more personalized peer-to-peer platform for your user.
However, custom development asks for its price. Though, you have to spend a huge investment and time on it.
Not everyone can afford this way.
Yes! Many have made it, but a startup that lacks an investor or if it's a bootstrapped company - neither two can afford it.
But if you are not in a similar situation, it doesn't count for you.
Readymade solution
The readymade solution is a pre-built app that has essential features and functionality.
After the customization and testing process, you can deploy the code into the server, and BOOM, your P2P rental platform is live for your user.
Don't believe it? Let's take a look at our Airbnb clone, a readymade vacation rental solution.
But if you plan to start peer-to-peer car rental or space rental, we also have a readymade solution for that, too.
What you'll get
Mobile app
Web panel
Admin panel
Since you get a 100% source code, you can perform customization over design and features - by your team or from us - We can make it possible for you with our dedicated developers.
And the perks you'll get from us are
Free server installation
Free app submission
Frequent updates(not many could offer this)
Goodbye
I hope we have seen enough about getting started with your peer-to-peer rental marketplace.
From the planning to execution, everything has been articulated well for you. And the rest of taking your idea to reality - is in your hand.
Bye, it's time to grab my meal.
Let's get started!
---