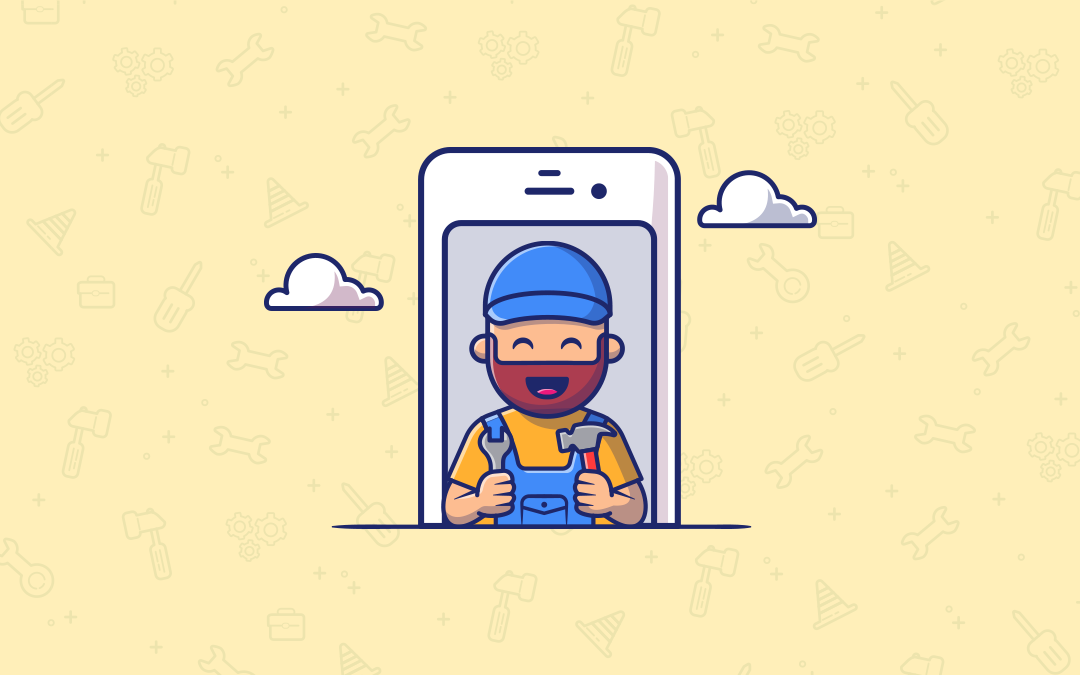 Popular features in the Handyman service app!
Do you wonder about the top features of the Handyman service app? Then it's the right place for you to get the exact information.
82% of Handyman are probably to work in private companies rather than a public company. It depicts that the demand for private companies would likely surge in the coming years.
In this blog, we are gonna unleash the top features to add to your Handyman service app.
Let's cut the fluff and get into the matter now.
Top 12 features in the Handyman service app
Use this to go where you want!
Payment option
At last, the user had to pay at the fulfillment of the service. By giving them access to various payment options, we can make the payment process much smoother for them.
People had different options, some preferred cash, some online transaction(credit/debit), and some wallet. It's obvious that users expect this from every online business; to have a different payment option.
Multi-language support
When it's come to an application, there's a definite chance that people from different countries may access your app. However, if your offerings are restricted only to English, there is a higher possibility that users could leave your app without any regret.
Some countries like Brazil, Russia, Argentina, and Columbia aren't well articulated with English. Adding multi-language support in your Handyman service app would entice the pan-world audience.
Document verification
The Handyman business comprises of service seeker, a service provider, and the business that manages the entire operation to make this possible.
When considering an app for the Handyman business, it must be a top priority to consider the 'Document verification' features.
Why it's critical?
It lets the service provider submit their professional certificates, licenses, and other legal documents.
Therefore, makes the Handyman platform onboards the valid and verified service provider to the app, as a result, the users get their home service done by skilled professionals.
Emergency Contact
Whenever the user(service seeker) is in a chaotic situation or a place they badly need somebody's assistance to save themselves from a bad case scenario. The Emergency contact can help.
It allows the service seeker to add their closed circle to the emergency contacts. And there is no limit to it.
How it impacts?
When the user encounters the situation, they can trigger those contacts, meanwhile; those contacts get notified with a message including the user's location.
Support
It is a crucial factor for every business, yes! Not every time do users leave out as satisfied customers. Sometimes they need to get assistance.
More than a product or service, your support matters the most. It makes your business expose authority and trustworthiness. Eventually, customers come to the point of whether to do business with you or what?
So the secret sauce is 24/7 customer support. Give them an email, Skype, or phone number access in the mobile app. It assures 'you are there for them, no matter what'.
Advanced search field
Whether it's an e-commerce or a fintech app, the search field plays a prime deal everywhere. It's where the user searches for whatever they need.
As I said, it's basic and should be your top concern. It makes your user search for the Handyman service they need.
Why is the word advanced being added here?
For instance, let's take a food delivery app for example. You are searching for foods in a specific region; more than a location, you can filter the popular restaurant and food categories. At last, you enjoy the meal.
However, the filter differs for each business; in the Handyman app, the advanced search field helps users save time.
Job tracking
Guess when a user book for a Handyman service, while the service provider accepts the booking request. What happens next?
The service providers arrive and fulfill their work. Meanwhile, what if the user gets real-time tracking of the whole process? It would be so GOOD!
'Job tracking' features help users get an update on the service they availed for.
Handyman's arrival to fulfillment, the user left no eye on the process.
In-app chat
After the user book a service or the service provider accept the bookings, in-app chat allows both users(server seeker and service provider) to chat through the app.
Whether they have any queries or want to know the specific details, in-app chat is an easy option. Neither everyone is comfortable calling a service provider or a service seeker. So, in-app chat is a lifesaver.
Payout option
After the fulfillment of the service, the customer can either pay with cash or a card. If they proceed further process with a debit/credit card, the service provider can't receive their earnings right away.
That's where the payout process comes into action.
After registering with the platform, the service provider needs to enter their payout account; they can give various - out of that, they need to set a default payout account where they receive their earnings from the admin.
Ratings & Reviews
Ratings and reviews help the user to make an informed decision. Rating measures on a 5-star scale and at reviews where user articulates their opinion into text content.
This feature is quite common, which means; it should be available both for the user and service provider to let them express the experience they both had. Therefore, both act consciously to get a better rating & review from each side.
Secure payment gateway
In 2022, a report says that 80% of the people in the US rely on online transactions. Between 2020 and 2025, the percentage would expect to rise to new heights.
Now we know the importance of online transactions. A payment gateway ensures a safe and secure transaction from fraud and unauthorized activity. It safeguards the cardholder's information.
There is a list of available payment gateway like Stripe, PayPal, SecurePay, and more. While developing your Handyman service app, consider some of your preferred payment gateways to your wishlist to ensure a secure transaction for the users.
Availability
When a user searches for a service provider, how do they know whether the service provider is available or not? The availability feature lets the service provider switch their availability status to either online/offline.
It makes the user get aware of whether the service provided is available to book or not.
End note
I hope this blog answers your queries!
Check out the top 8 Handyman apps and make sure to explore those top Handyman apps in particular; you might get inspired by them.
TaskRabbit is one of the top Handyman service apps, take a look at how to build a TaskRabbit-like app to get aware of the complete development process.
And thank you for your consistent reading.
---